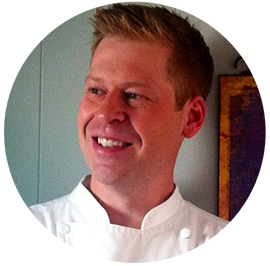 Six years ago, Unilever Food Solutions Chef Rudy Smith and his wife Catalina opened the doors of Lina's Filipino Marketplace just outside the city of Chicago. Offering a quality product made with authenticity and love they were able to open a second location a few years later.  Lina's stands as both an example of the hard work and sacrifice the foodservice industry demands, and the rewards that operating an independent business, that treats their customers and workers like family, gives.
Like many operators, six weeks ago, Chef Rudy and Lina found themselves faced with very difficult decisions. The health and safety of their 32 employees is paramount, and the unknown nature of the unfolding crisis required them to take quick action. Catering made up about 40% of total revenue and it was gone overnight. They had to reduce staff by over 50%, reduce their operating hours and closed their doors two days per week when Lina's normally operates all seven.
Guests visiting either Lina's Filipino Marketplace locations would have noticed overnight changes: such as plexiglass partitions around the register, less shelving in the grocery area to allow for social distancing, self-serve areas removed and employees wearing masks. All these changes were implemented because Chef Rudy and Lina want to create an environment that was safe for their employees and customers, their extended family.
Those changes were made because they were the right thing to do, but by no means did they come without worry and stress. So, like many others in their position they set out to enroll in the Payroll Protection Program as a means to bridge the business until things begin to pick up.
As many more small, independent operators continue to apply for those loans, we spoke with Chef Rudy for some advice, as he successfully navigated the SBA PPP process.
Based on your experience what would you share about the SBA Payroll Protection Program application process?
Chef Rudy: Go to your local bank.  It is best to go to the bank you currently work with because they prioritize their customers first.  If you already have an application in from the first round but did not get funding, you need to contact your banker right away.  Some banks are making you reapply from step one, some are not.

What do they require small businesses to have on hand to get the ball rolling?
The criteria are pretty clear, and the process is not complicated.  You need to have the business info – EIN Number, etc.  You need to have your payroll figures from 2019 (form 940 and Forms 941 are what they asked me for), You need to Average your monthly payroll and multiply it by 2.5 – that is the amount  you will request from the loan.

Any surprises along the way?
Just how long it takes to hear anything.  They kept saying businesses were getting funding immediately, but it actually took weeks – which is actually still great but when you are expecting right away and you can't get any answers it is stressful.

Words of advice?
Work closely with your banker – work quickly, don't hesitate; be patient and keep following up with your banker.

After receiving the loan Chef Rudy and Lina were able to bring back enough employees to reopen on Sundays. And after a short scare, a distributor partner stepped up and made sure they had a steady supply of yeast for their famous breads. With the future uncertain for so many operators Lina's Filipino Marketplace offers hope that hardworking independent businesses will find strength and support to get through this crisis.
FAQ Sheet
Applicability date: This interim final rule applies to applications submitted under the Paycheck Protection Program through June 30, 2020, or until funds made available for this purpose are exhausted.

May 14 was the safe harbor deadline to return the PPP loan if you requested it, didn't actually need it, and would like to return it without penalty. See language (here)