Chefs Duangporn 'Bo' Songvisava and Dylan 'Lan' Jones take us on a 1 a.m. visit to Khlong Toei Market, Bangkok's largest fresh market. They then take us back to their restaurant, Bo.lan, which was named in San Pellegrino's Asia's 50 Best Restaurants in 2017. Here they show us how to make Young Jackfruit Relish. The jackfruit is boiled for an hour and pounded with dried sheep fish, shallot, garlic, sour tomatoes, dried shrimp paste and galangal, then stir-fried with ground pork. This is served with fresh vegetables and fried pork rind.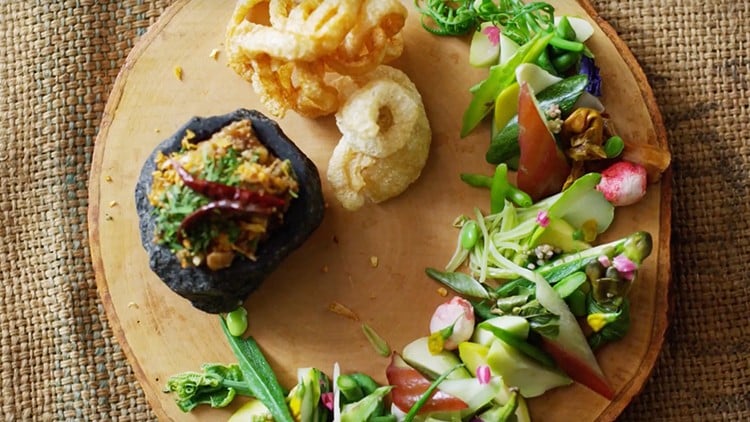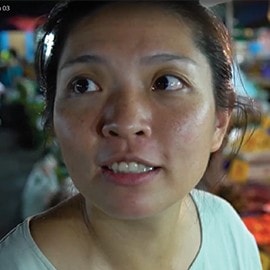 Local Expert
Thai-born chef Duangporn 'Bo' Songvisava's cooking draws influence from the country's fiery street food and home-cooking traditions, as well as its more refined palace-style cuisine. Since opening her restaurant, Bo.lan, Bo has constantly been campaigning to raise awareness of important issues regarding Thai food and food security.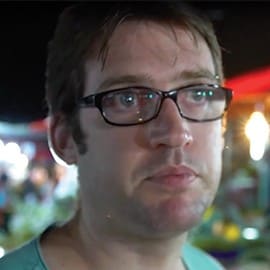 Local Expert
As an Australian living in Asia and cooking Thai cuisine Dylan "Lan" Jones has been forced to think about food differently. He sees the beauty of traditional cuisines in the creativity of the cooks who ensure everything gleaned from their environment is utilized. Sustainability is at the heart of everything he does in his community at at his restaurant Bo.lan.