Asian New Year Meatball and Baby Bok Choy Soup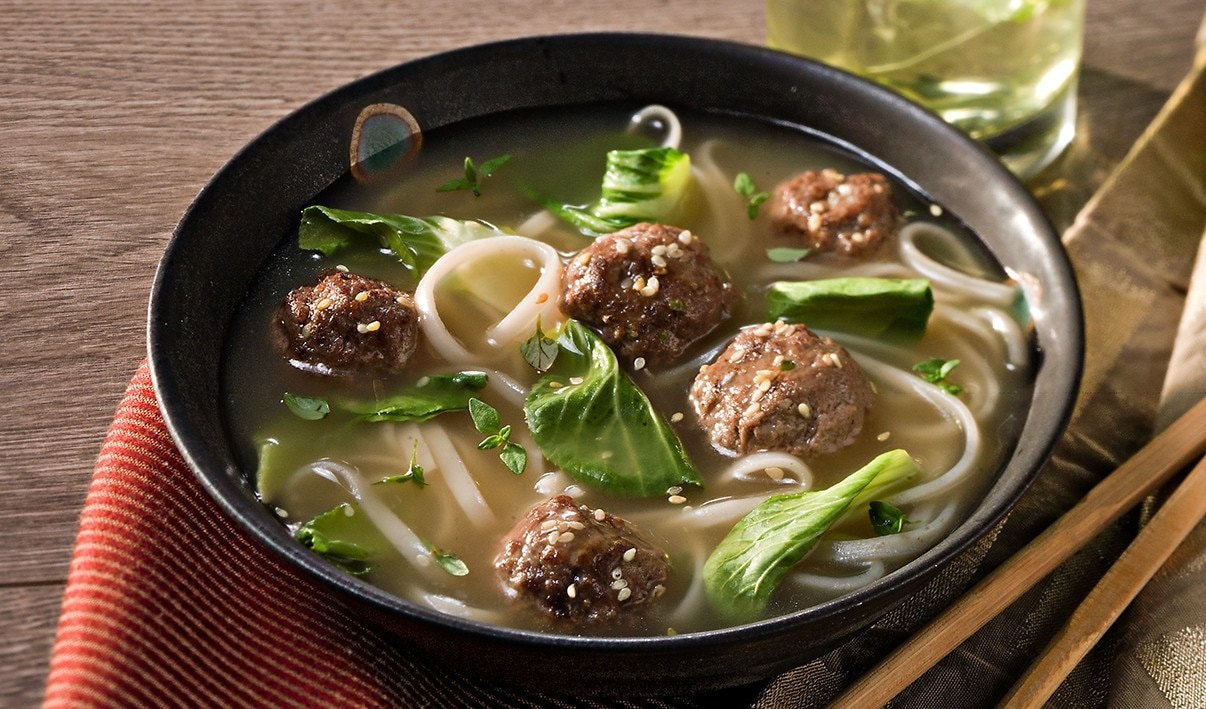 Japanese Udon noodles soak up notes of ginger and garlic in this Asian-inspired soup.
...
Ingredients per serving
Prepare the Meatballs
Scallions, bunch, minced

1.0 each

Vinegar, rice wine

45.0 ml
Prepare the Soup
Meatballs, prepared

75.0 each

Ginger root, minced

15.0 ml

Udon noodles, cooked

450.0 g

Baby bok choy (blanched)

450.0 g
Preparation
Prepare the Meatballs

Mix all ingredients in a large bowl until well incorporated.
Using a #40 scoop, make meatballs, should form 2-2.5 cm round balls. Refrigerate.

Prepare the Soup

Sauté onion in peanut oil until soft, add garlic and ginger.
Add chicken base and bring to a boil, the reduce to a simmer.
Add prepared meatballs and cook until done, about 8 minutes (skim surface during cooking).
Make a slurry with cornstarch and add to the soup.
Add baby bok choy, noodles and cook about 2 minutes.
Top with sesame oil and serve.