Read More
Aubergine Farcie Aux Champignons Et Au Quinoa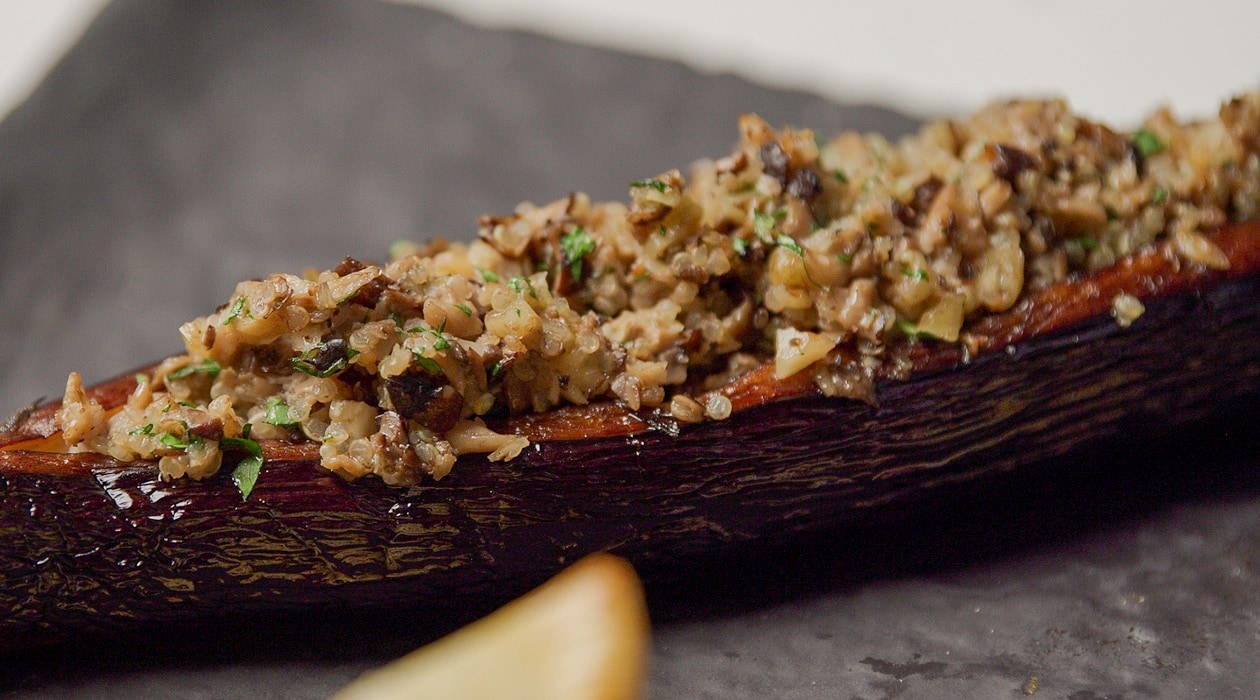 Ingredients per serving
Ingredients
Mushroom and Quinoa filling

1.0 cup

Hellmann's® Lemon Za'atar Vinaigrette

0.25 cup

Cilantro, chopped

1.0 Tbsp
Preparation
Ingredients

Peel one strip off the length of each eggplant. Cut lengthwise through the peeled section, ¾ of the way through the eggplant.
Shallow fry the eggplant in the oil until cooked through and it has reached a nice brown color. Remove and drain on a paper towel.
Toss the Mushroom Quinoa Filling with the Hellmann's® Lemon Za'atar Vinaigrette and cilantro.
Stuff the two eggplants with the mushroom filling. Bake at 350°F for 10 minutes, and serve immediately.