Read More
Bang Bang Sesame Shrimp Tostadas with Mango Salsa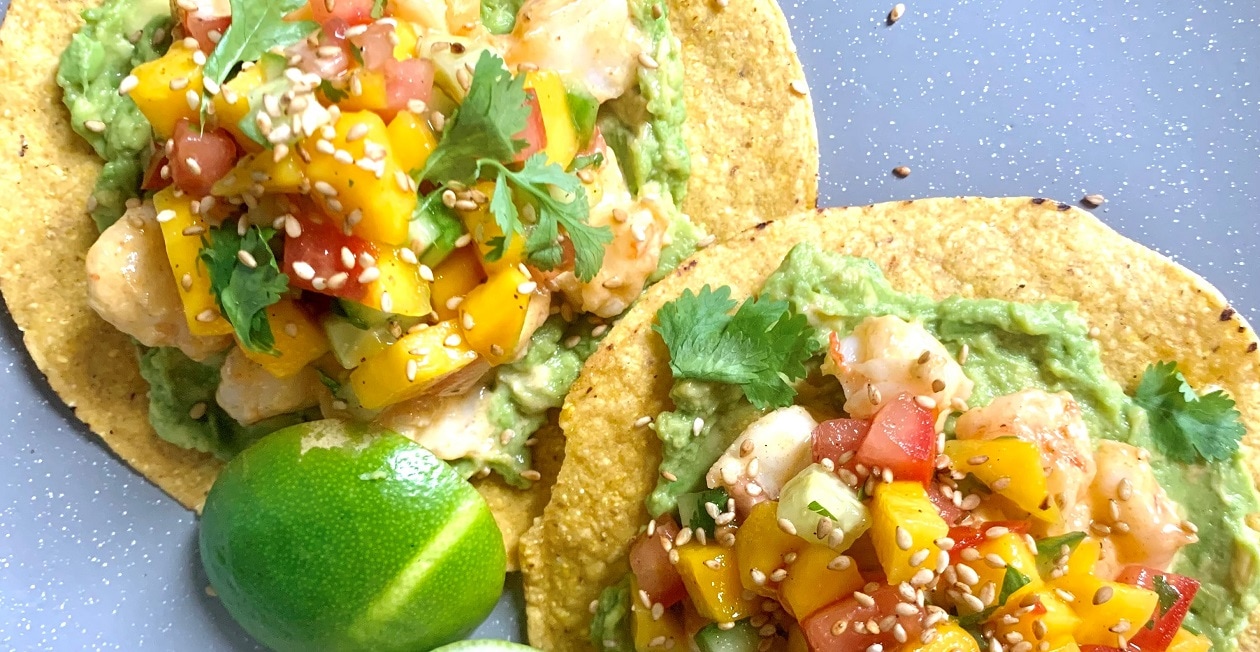 Bold and spicy are all the rage! Turn up the heat with Hellmann's Spicy Mayo in this crunchy explosion of fresh flavor.

...
Ingredients per serving
Ingredients and steps to prepare
Fresh shrimp, peeled, deveined

220.0 g

Toasted sesame oil (Optional)

1.0 tsp

Salt and Pepper, to taste

Roasted sesame seeds (Opional)

0.5 tsp

Limes, cut into wedges, for garnish

1.0 each
Preparation
Ingredients and steps to prepare

Mash the avocado with lime juice. Season to taste with salt and pepper.
Combine the diced mango, tomato, cucumber and cilantro. Toss with lime juice and olive oil and season with salt and pepper.
Heat a medium nonstick sauté pan over medium-high heat. Add the olive oil and sesame oil. When hot, add the shrimp and cook until opaque throughout, about a minute or two on each side. Add the cumin and toss well. Remove from heat.
When the shrimp are cool enough to handle, place them on a cutting board and rough chop them. Add enough Spicy Mayo to coat.
To assemble the tostadas, spread a layer of mashed avocado on each tostada. Top with a spoonful of the shrimp, then the mango salsa. Garnish with roasted sesame seeds and lime wedges.