Read More
Chou-fleur Et Aubergine Adobo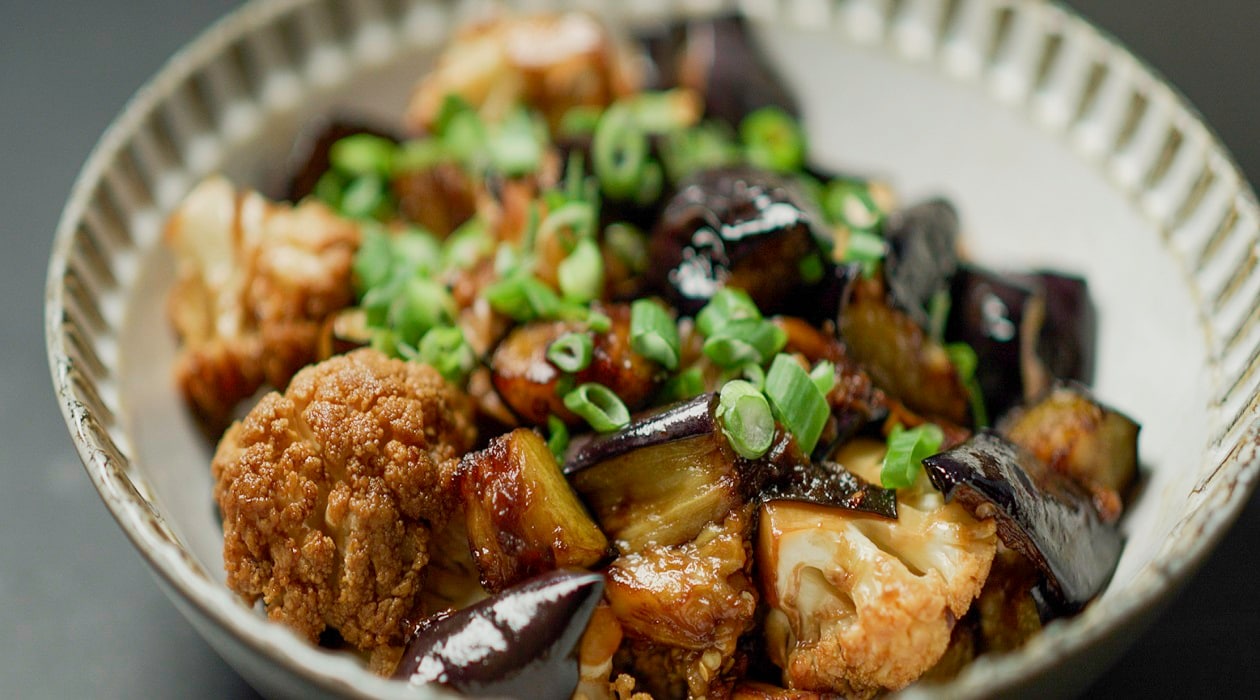 Ingredients per serving
Ingradients
Japanese eggplant, large dice

2.0 n/a

Oil, for frying, as needed

Garlic cloves, crushed

4.0 each

Black peppercorns, whole

1.0 tsp

Cauliflower, cut into florets

1.0 g
Preparation
Ingradients

Quickly deep-fry the diced eggplant to give it some color and soften.
Combine the garlic, peppercorns, bay leaves, soy sauce, vinegar, and vegetable base in a sautoir.
Add the cauliflower florets and bring to a simmer, simmer, and reduce, stirring occasionally, until the cauliflower is tender.
Remove the cauliflower and continue to reduce the liquid until it thickens into a syrup.
Add the cauliflower back into the pan, as well as the eggplant. Reheat and glaze with the sauce, it may have to reduce again to get to the right consistency once the vegetables are added. Garnish with the sliced scallions and serve with steamed rice.