Smoky 'n Spicy California Ranch Chicken Sandwich
Talk about flavour bomb. Zesty umeboshi, smoky, spicy ghost pepper, and crispy tender chicken. Served on a brioche roll with sweet and sour slaw.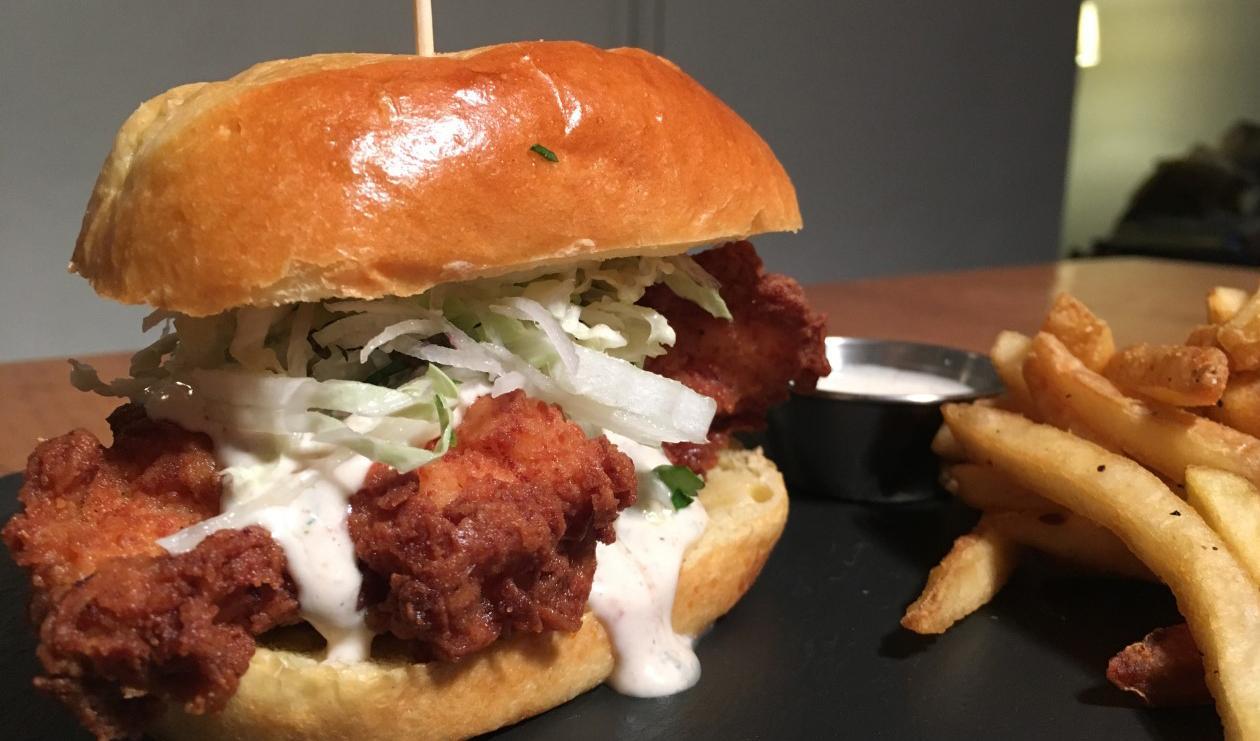 Ingredients
Prepare the Chicken
Make the Ranch Sauce, Miso Mayonnaise and Slaw
Ghost Pepper, powder

0.25 tsp

Napa cabbage, shredded thin

4 cups

Diakon, fine julienne

1 cup

Cilantro, rough chop

1 Tbsp

Purple Shiso, chiffonade

1 Tbsp
Fry the Chicken Tenders
Preparation
Prepare the Chicken

Mix the buttermilk and tabasco. Lay the chicken tenders in the mixture for 24 hours, or at least 6 hours.

Make the Ranch Sauce, Miso Mayonnaise and Slaw

Combine the Hellmann's® Creamy Ranch Dressing with the umeboshi paste and ghost pepper. Hold in the fridge until ready to use.
Mix the Hellmann's® Real Mayonnaise and miso together and hold cold as well.
Mix together the cabbage, daikon, cucumber, cilantro, and shiso. In a separate bowl combine the sugar, vinegar, lemon juice, and a pinch of salt. Mix together and hold until needed.

Fry the Chicken Tenders

When getting ready to make the dish, heat the oil in a stock pot or use a fryer.
Mix the flour and Knorr® Chicken Broth Mix together in a bowl. Move the chicken tenders from the buttermilk to the flour, then repeat once more. Fry until golden (about 4-5 minutes). Transfer to wire rack while the rest are made. The tenders can be held in a warm oven.

Assemble the Sandwich

When ready to serve, slightly toast the brioche buns and spread with 1 tsp of the miso mayo on bottom bun.
Lay the chicken tenders on the bun, top with 2 Tbsp of the Ranch sauce, and ½ cup of slaw. Top with bun and skewer. Serve with extra ranch and fries or tots.