Spanish Burger
Juicy ground beef patties are complimented with melted cheese, red pepper and olive mayonnaise.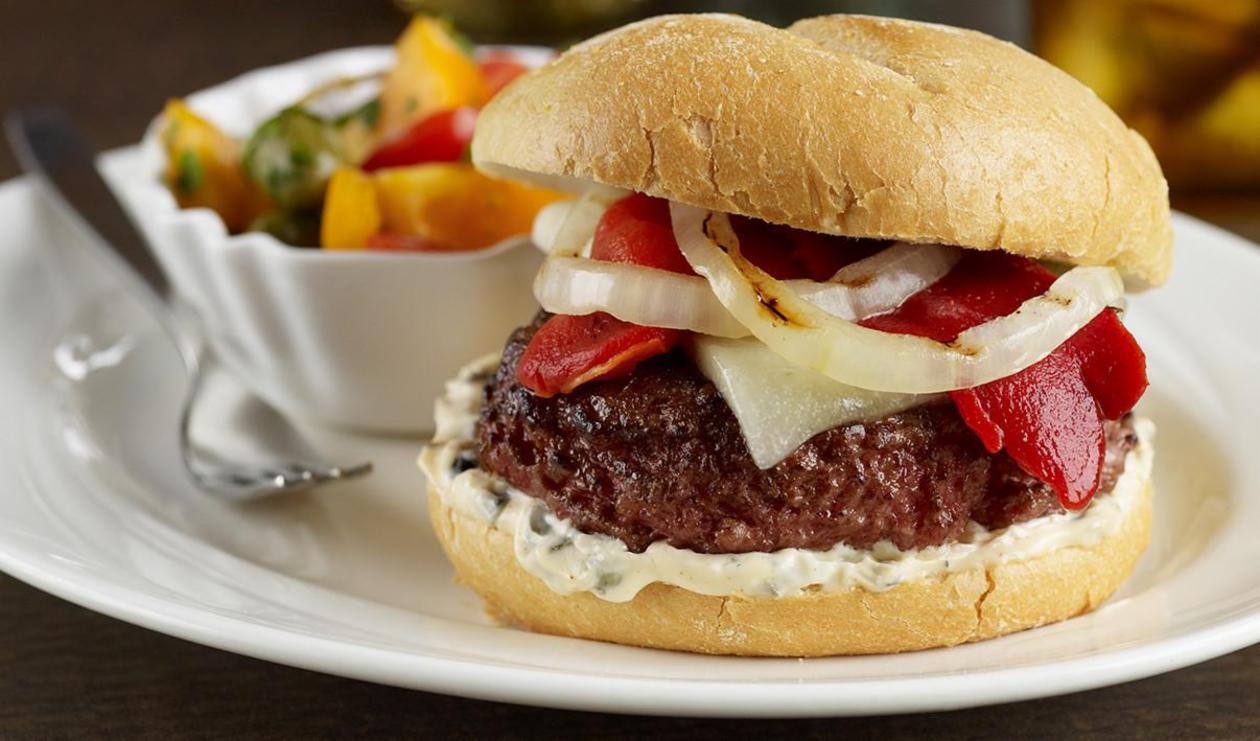 Ingredients
Prepare the Olive Mayonnaise
Capers, drained, chopped

9 g

Black olives, chopped

70 g
Prepare the Burger
Manchego cheese

10 slices

Ground beef patties

10 each

Olive mayonnaise, prepared

300 ml

Bell Pepper, red, roasted, seeded, peeled

425 g
Preparation
Prepare the Olive Mayonnaise

Combine ingredients and reserve.

Prepare the Burger

Grill or broil ground beef patties until desired doneness and top with cheese.
Cover or place under salamander until cheese melts.
Thickly slice the onion and grill until slightly charred.
Spread bun evenly with prepared Olive Mayonnaise and build burger.