Taiwanese Beef Noodle Soup
This quintessential dish of Taiwan is created by the savoury flavours of quality meat, fresh vegetables, soft noodles, and Knorr® Liquid Concentrated Beef Base.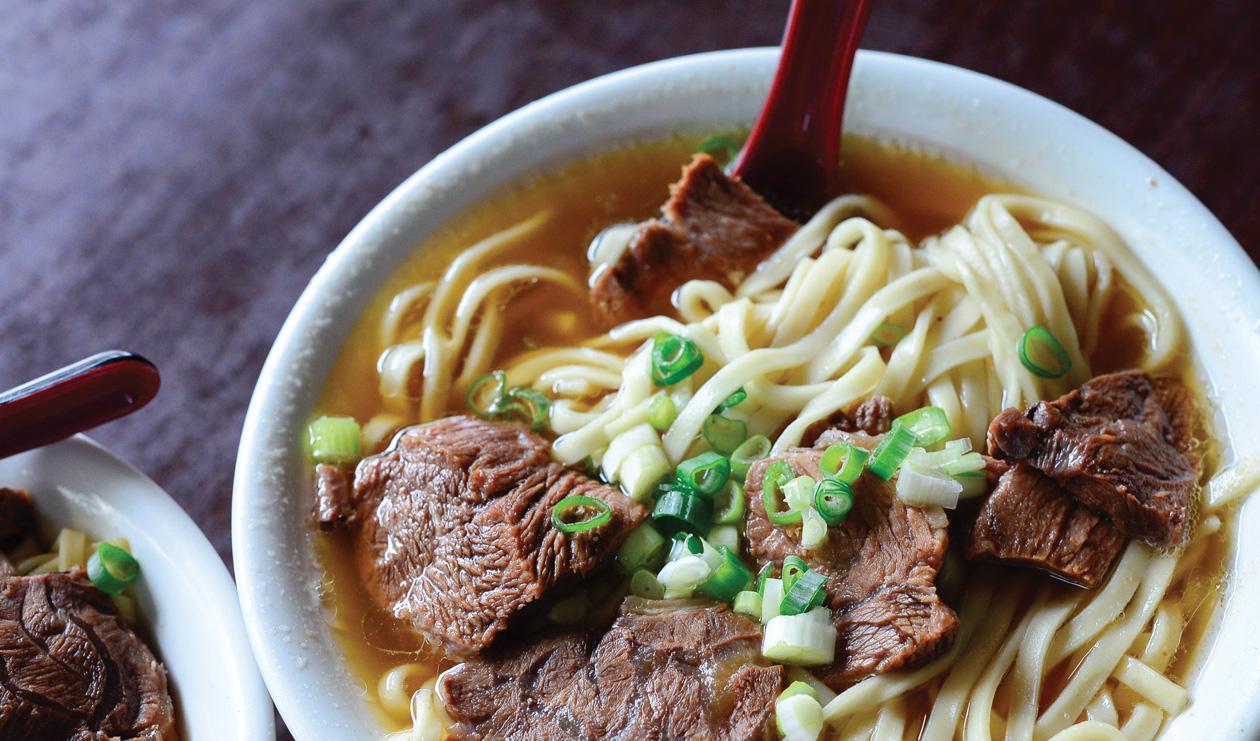 Ingredients
Prepare the Soup
Beef chuck, cut crosswise into 5 cm thick

1.8 kg

Garlic cloves, crushed

8 each

Plum tomatoes, quartered

3 each

Chinese black vinegar

15 ml
Finish the Soup
Asian wheat noodles

450 g

Baby bok choy (blanched)

6 each

Chopped pickled Chinese greens, for serving
Preparation
Prepare the Soup

Put beef in a pot, cover with cold water; bring to a boil. Skim any impurities.
Add wine, peppercorns, garlic, tomatoes, star anise, onions, Knorr® Professional Liquid Concentrated Beef Flavor Base, chiles, and ginger, bring to a boil. Reduce heat to medium; simmer for 1 hour.
Remove from heat; let sit covered for 1 hour.
Remove beef and reserve for soup garnish. Skim fat; strain and reserve broth; discard solids. Add vinegar and season with soy sauces and sugar.

Finish the Soup

Bring a pot of salted water to a boil, add noodles and cook until softened, drain.
Divide broth, beef, bok choy and noodles among bowls. Garnish with greens.