Taiwanese Beef Noodle Soup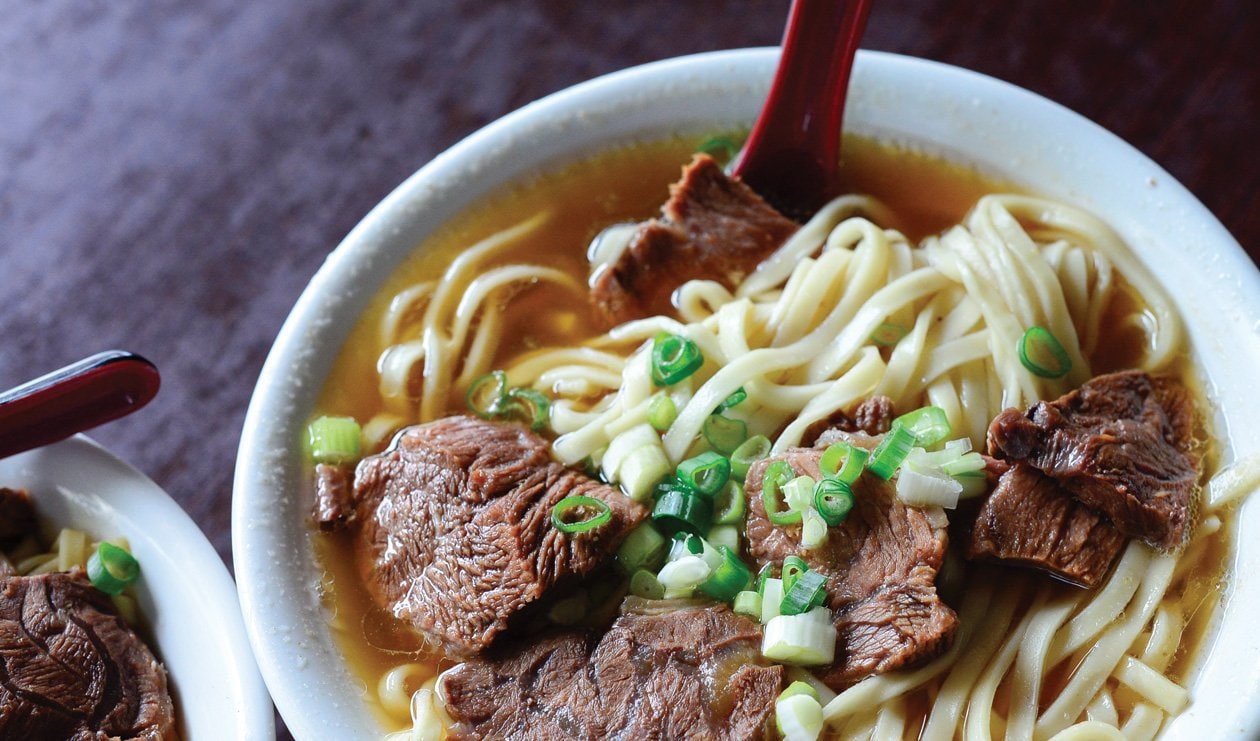 This quintessential dish of Taiwan is created by the savoury flavours of quality meat, fresh vegetables, soft noodles, and Knorr® Liquid Concentrated Beef Base. 
...
Ingredients per serving
Prepare the Soup
Beef chuck, cut crosswise into 5 cm thick

1.8 kg

Chinese rice wine

60.0 ml

Garlic cloves, crushed

8.0 each

Plum tomatoes, quartered

3.0 each

Onions, quartered

3.0 each

Chinese black vinegar

15.0 ml
Finish the Soup
Asian wheat noodles

450.0 g

Baby bok choy (blanched)

6.0 each

Chopped pickled Chinese greens, for serving
Preparation
Prepare the Soup

Put beef in a pot, cover with cold water; bring to a boil. Skim any impurities.
Add wine, peppercorns, garlic, tomatoes, star anise, onions, Knorr® Professional Liquid Concentrated Beef Flavor Base, chiles, and ginger, bring to a boil. Reduce heat to medium; simmer for 1 hour.
Remove from heat; let sit covered for 1 hour.
Remove beef and reserve for soup garnish. Skim fat; strain and reserve broth; discard solids. Add vinegar and season with soy sauces and sugar.

Finish the Soup

Bring a pot of salted water to a boil, add noodles and cook until softened, drain.
Divide broth, beef, bok choy and noodles among bowls. Garnish with greens.