The Ultimate Porker
A pork patty with Swiss cheese topped with smoked pulled pork, tomato, house-made pickled watermelon slaw and Dijon mayonnaise.  
Main Course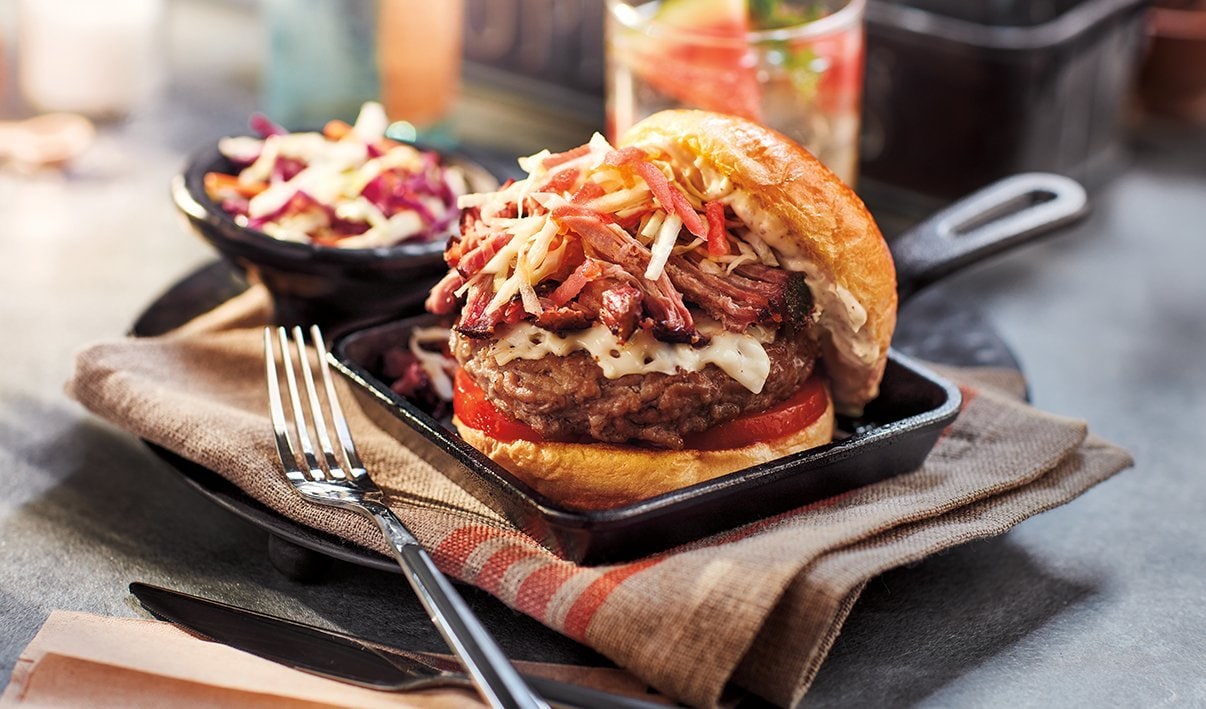 Ingredients per serving
Prepare the Dijonnaise
Maille Dijon Originale Mustard 4 x 4.1 kg

60.0 ml
Prepare the Pickled Watermelon Slaw
Watermelon rind, julienne

190.0 g

Cabbage, shredded

125.0 g
Prepare the Burger
Hamburger buns, toasted

10.0 each

Dijonnaise, prepared

440.0 ml

Smoked pulled Pork

560.0 g

Pickled watermelon slaw, prepared

350.0 g
Preparation
Prepare the Dijonnaise

Combine Hellmann's®Real Mayonnaise and Maille Dijon Originale Mustard.
Chill until use.

Prepare the Pickled Watermelon Slaw

Combine vinegar, water, sugar, cloves, peppercorns and ginger, bring to a boil. Pour the pickling liquid over the watermelon rind and allow to marinate under refrigeration for at least 1 hour, or overnight. Drain rind and combine with cabbage. Reserve refrigerated.

Prepare the Burger

Cook pork patties to desired doneness and top with cheese.
Spread top bun with prepared Dijonnaise.
Build burger with remaining ingredients.