Toasted Tortilla Soup with Fresh Cheese, Chicken and Avocado
Fresh cheese, shredded chicken, cubed avocado and spicy chile purée make a flavorful and festive soup with Knorr Ultimate® Roasted Chicken Base.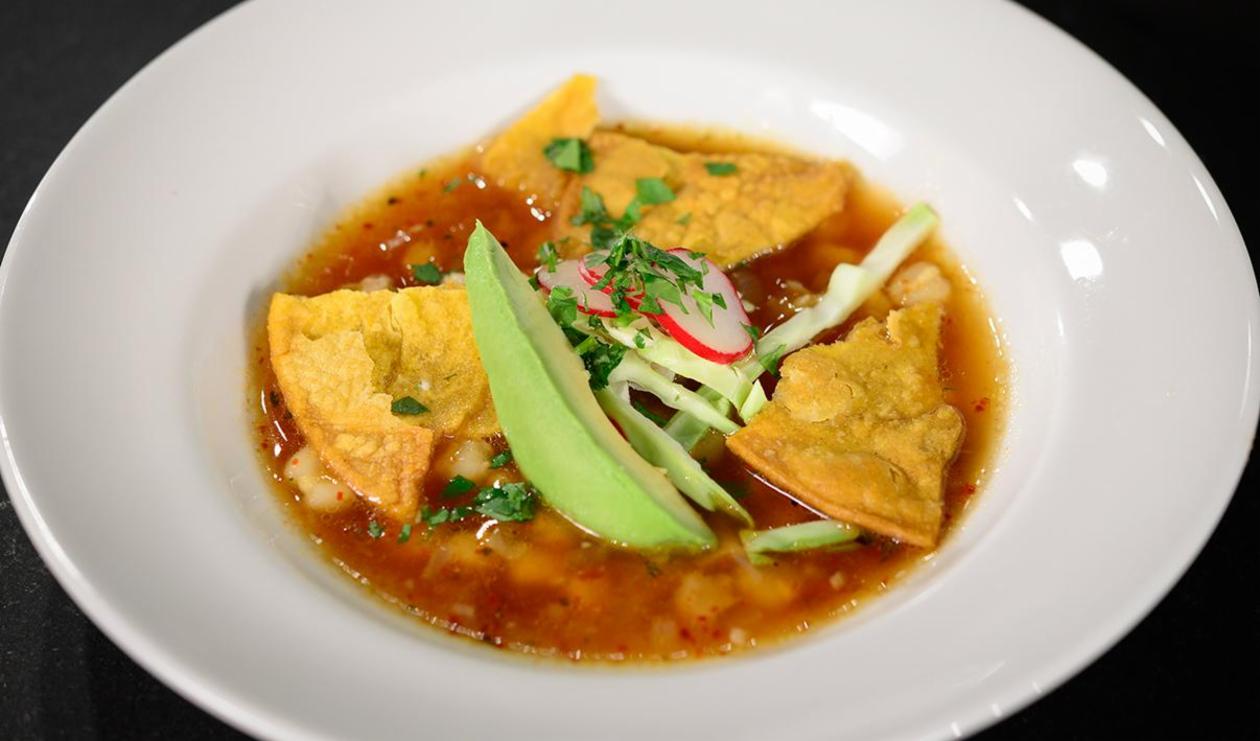 Ingredients
Prepare the Soup
Limes, cut into wedges, for garnish

10 each

Chicken, cooked, shredded

300 g

Knorr Ultimate® Roasted Chicken Base, prepared

2 L

Guajillo chili puree

5 ml

Canned tomatoes, drained

240 ml

gousses d'ail entières, pelées

2 each

Onion, medium, diced

240 g
Preparation
Prepare the Soup

In large sauce pan, heat ½ oz. of the lard over medium-low heat. Add the onion and whole garlic cloves, and fry until both are a deep golden-brown, about 10 minutes. Place into a blender or food processor, add the tomato and process until smooth.
Heat the remaining ½ oz. of lard in the same pot. When hot, add the tomato mixture and stir constantly until thick and considerably darker, about 5 minutes. Scrape into a large saucepan. Add the guajillo chile puree and mix.
Stir the prepared Knorr Ultimate® Roasted Chicken Base into the tomato mixture, partially cover and simmer for 30 minutes.
Just before serving, divide the cheese among 10 bowls, and top with the fried tortilla strips, cooked shredded chicken and avocado. Ladle on the hot soup and serve right away. Serve with lime wedges.