Winning White Bean and Tuna Wrap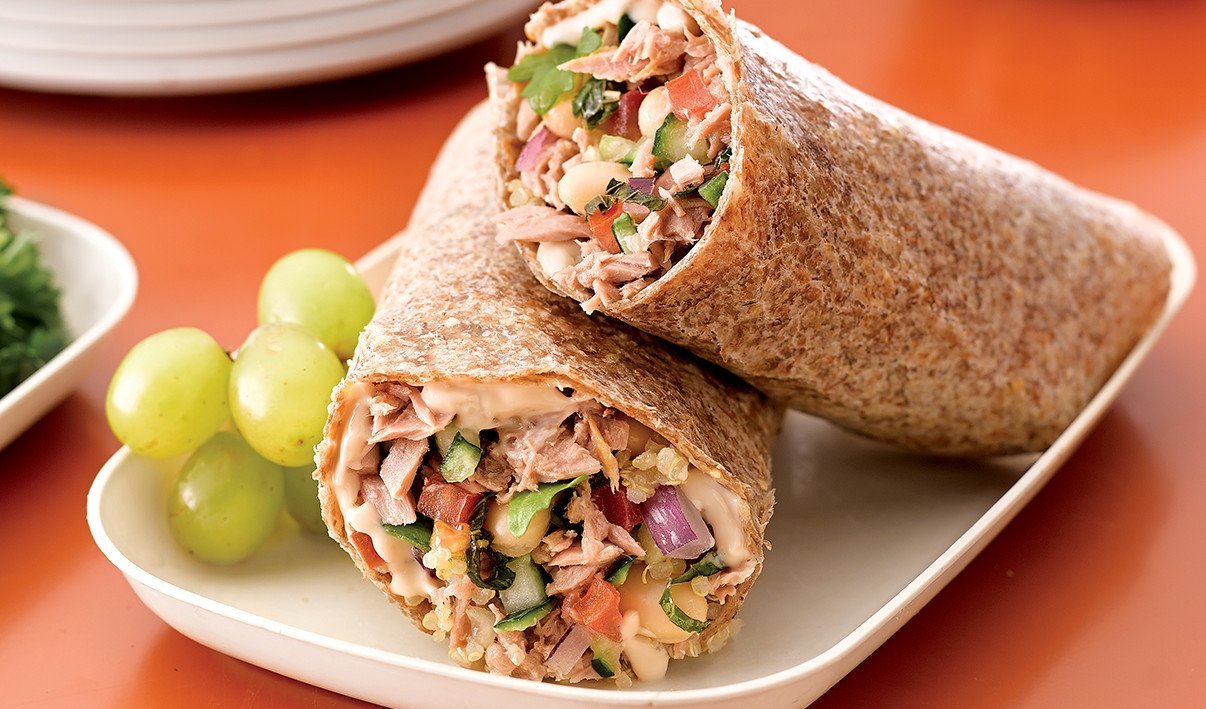 Tuna wrapped up with white beans and balsamic mayonnaise made with Hellmann's® Light Mayonnaise.
...
Ingredients per serving
Prepare the Balsamic Mayonnaise
Prepare the Wrap
Red onion, diced

0.5 each

Tomato, diced, small

1.0 each

Wraps, gluten-free

10.0 each

Cannellini Beans, drained and rinsed

325.0 g

Lemon juice, fresh pressed

30.0 ml

Balsamic mayonnaise, prepared

250.0 ml
Preparation
Prepare the Balsamic Mayonnaise

Combine Hellmann's® Half the Fat Mayonnaise and balsamic vinegar and reserve.

Prepare the Wrap

Combine quinoa, tuna, cannellini, red onion. cucumber and tomato. Set aside
Combine lemon juice, olive oil and mint. Whisk well to combine. Drizzle over tuna mixture and toss to coat.
Build wraps with prepared Balsamic Mayonnaise, tuna salad and arugula. Serve immediately.