Our seasonal activity packets focus on recipes for the elderly and mentally stimulating activities for residents for a variety of celebrations. We've curated a selection of simple, engaging activities that can easily be done as a group or on a one-to-one basis; to help with senior well-being. The activities are also accompanied by mouth-watering recipes to complement your celebratory meal.
Winter Holidays
Why not enjoy the season of Winter Holidays by digging into festive word puzzles, handcrafted snowflake activities? Let your residents get cozy with our warm winter beverage and cookie recipes.
Download Now
Easter
Old-fashioned crafting fun from plate decorating to egg dipping. Also includes delicious gravy and side dish recipes to help bring some spring cheer to your homes.
Download Now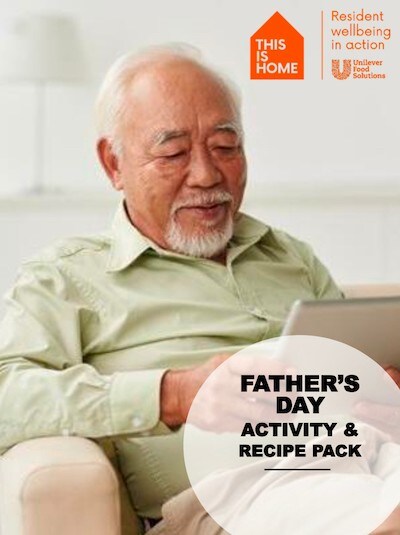 Father's Day
Celebrate father's day with brain games, colouring images, exercises and special recipes.
Download Now
Valentines Day
Let your residents bond over a special meal or dessert and be encouraged to sit down for tea and reminisce over a heart felt memory in person, virtually or by hand.
Download Now
Mother's Day
Celebrate mother's day with the finer things in life by painting, crafting and trying out new special recipes.
Download Now