Heart & Mind: the emotional and physical benefits of creating a happy environment by bringing people together in a care setting as well as providing meaningful activities to support the overall mental and physical​ wellbeing of residents.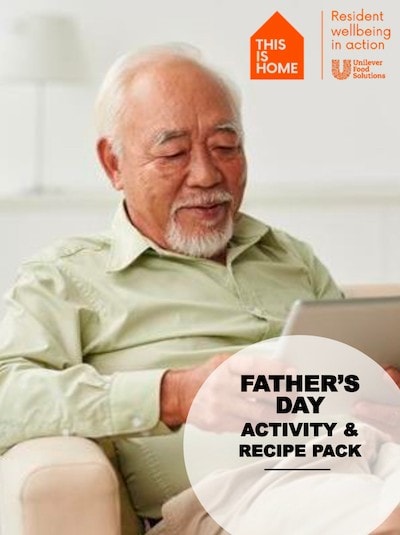 Father's Day Activity Packet
Celebrate dad this Father's Day with an activity packet that features games, exercises, and delicious recipes.
Download Now
Seasonal Activity Packets

We know that your senior homes are expected to be fun and vibrant places to live. Regular activities and socializing are key attributes to everyday life and especially important during holiday occasions. We have developed a range of activity packets for your residents to enjoy throughout the year.