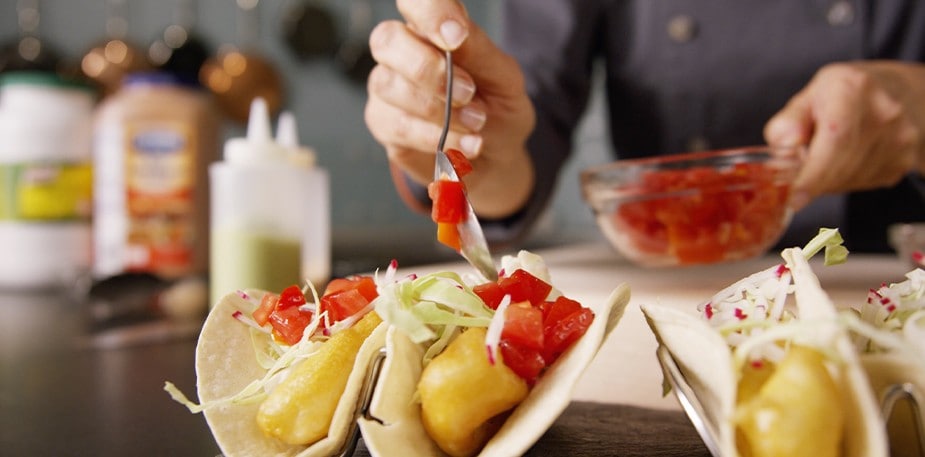 Chef's Note: Substitute Knorr® Chicken Caldo de Pollo for Knorr® Chicken Bouillon. See recipe for more details.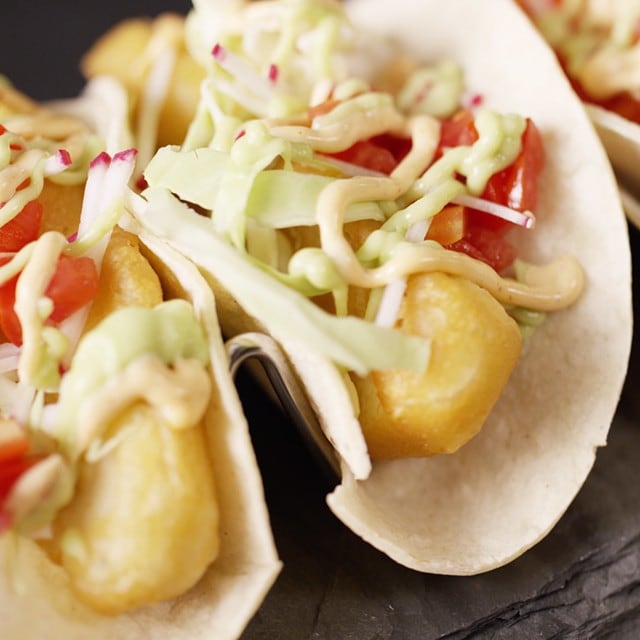 Baja Style Fish Tacos
Crispy coated fish in fresh tortilla and variety of toppings. A classic street food.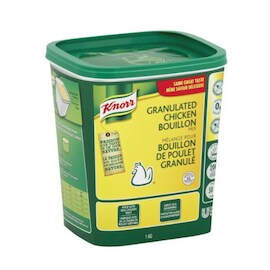 Product Recommendation
Knorr® Professional Ultimate Chicken Bouillon Base
Easily prepare rich, delicious chicken broth with Knorr Ultimate Chicken Base. Just add base to boiling water and stir well.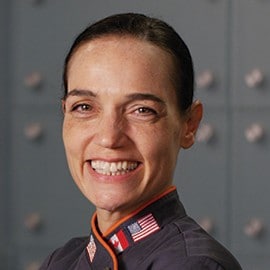 Chef Einav Gefen
Her career as a chef began 20 years ago as a pastry chef at Orna & Ella in Tel-Aviv, Israel. Since then she's traveled the world, growing and sharing her experiences.
Chef Einav also worked as a sous chef at Mul-Yam in Tel Aviv. It was named the top restaurant by the French restaurant guide, Gault-Millau, and the world's 114th best restaurants by Les Grandes Tables du Monde.
A graduate of the Institute of Culinary Education (formerly known as Peter Kump's), Gefen interned at New York's Daniel restaurant and was the executive chef at Danal in Manhattan's East Village. Her work there gained the attention of Time Out Restaurant Guide 2001, where she received a wonderful write-up.

In 2001, she founded and became the director of the culinary arts program at the Jewish Community Center, Manhattan. During that time, Gefen appeared in five national televised cooking segments and was the subject of numerous newspaper articles. She also started contributing to the book Art & Cook which was published in November 2003 and got great reviews—both as a recipe book and as an art collection.

From 2003-2008 Chef Einav was a professional chef instructor at ICE (Institute of Culinary Education) in Manhattan where she was responsible for training aspiring chefs in all aspects of cooking and presentation. In addition, she taught a variety of recreational kids and adults classes.

Chef Einav joined Unilever in 2008 as the corporate head chef for North America. In that role she lead a team of chefs charged with innovation development, product rejuvenation, consumer and customer activations, and deployment of global projects.

She became the corporate executive chef for Unilever Food Solution in August 2016. Currently she leads the North American chef teams for customer development and is part of the UFS North America leadership team as the culinary thought leader.

Chef Einav is the face of the Knorr brand in North America and has starred in three TV commercials. She also has a TED talk where she explains what we can do to make cooking with time constraints a little less challenging and why convenience is not a dirty word. She has also competed on the acclaimed Food network competition show "Chopped."