Carlos Madeira, UFS Portugal Corporate Executive Chef and Einav Gefen, UFS Corporate Executive Chef prepare a classic Portuguese dish, Bacalhau zé do pipo or Roasted Cod with Mashed Potatoes and Hellman's Mayonnaise. Chef Madeira layers the mashed potatoes, sautéed onions and roasted cod in a baking dish, then tops each piece of fish with Hellman's Mayonnaise. He bakes the dish until the mayonnaise is beautifully browned, then adds a garnish of olives.
How to Prepare Bacalhau Zé Do Pipo: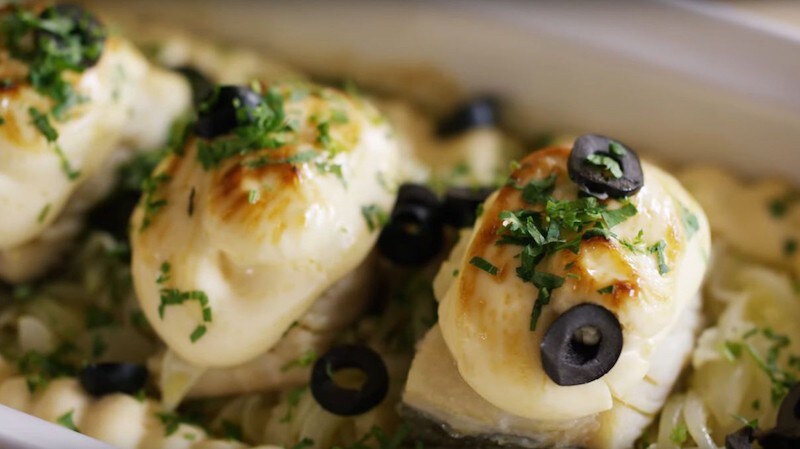 Get the Recipe
Learn how to prepare Bacalhau Zé Do Pipo with portuguese roasted cod with mashed potatoes and Hellmann's Mayonnaise.