Live from UFS Spain! Regional Tapas, Pinchos & Paella. All the flavours your guests crave come together in this immersion into the Spanish culinary scene. Learn how to add a dash of trending Mediterranean dishes and ingredients to your Canadian restaurant menu. Join Chef Peio Cruz, Chef Kyla Tuori, and our consumer and menu insights team for the 2022 UFS Global Food Trends Webinar Series.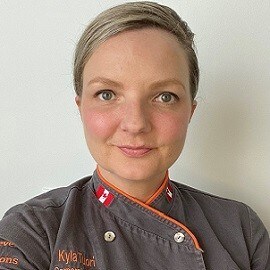 Chef Kyla Tuori
UFS Canada Corporate Chef, Unilever Food Solutions
Passionate, creative, and undeniably driven, Kyla Tuori's culinary career began at the highly acclaimed professional chef school George Brown College in Toronto, Canada. During the completion of Ms. Tuori's Culinary Management diploma, which was accomplished with honours, she worked as a line cook and running the pastry department at a fine dining restaurant in Toronto's financial district. Also having earned a degree from the University of Guelph with an emphasis on marketing management, makes for a dynamic approach to the industry. She currently works as a corporate chef with Unilever Food Solutions.
Ms. Tuori is also involved in a number of culinary associations including the Toronto chapter of the Escoffier Society and the Canadian Culinary Federation. Through these associations, and independently, she is able to promote social responsibility through active participation with local community organizations.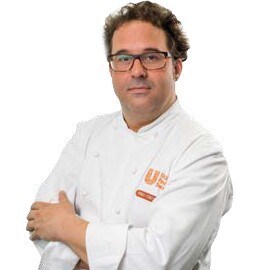 Chef Peio Cruz
UFS Spain Corporate Chef, Unilever Food Solutions
Peio Cruz is Technical Chef at Unilever Food Solutions and head of the UFS culinary team. After training as a chef in his hometown of Bilbao, Peio gained international experience in the UK for 5 years, working for the Hilton chain. Hotels. As R&D Chef at Unilever, he participates, together with his foreign colleagues, in the creation of ingredients designed for professional chefs. With a deep understanding of the market, its' trends and needs for each type of business, Peio and his team help chefs enjoy what they do every day.
Fill out the form below and watch the free webinar!