Athens Chicken Sandwich
Greek mayonnaise brings Mediterranean flavors to life in this cucumber, mint and chicken combo.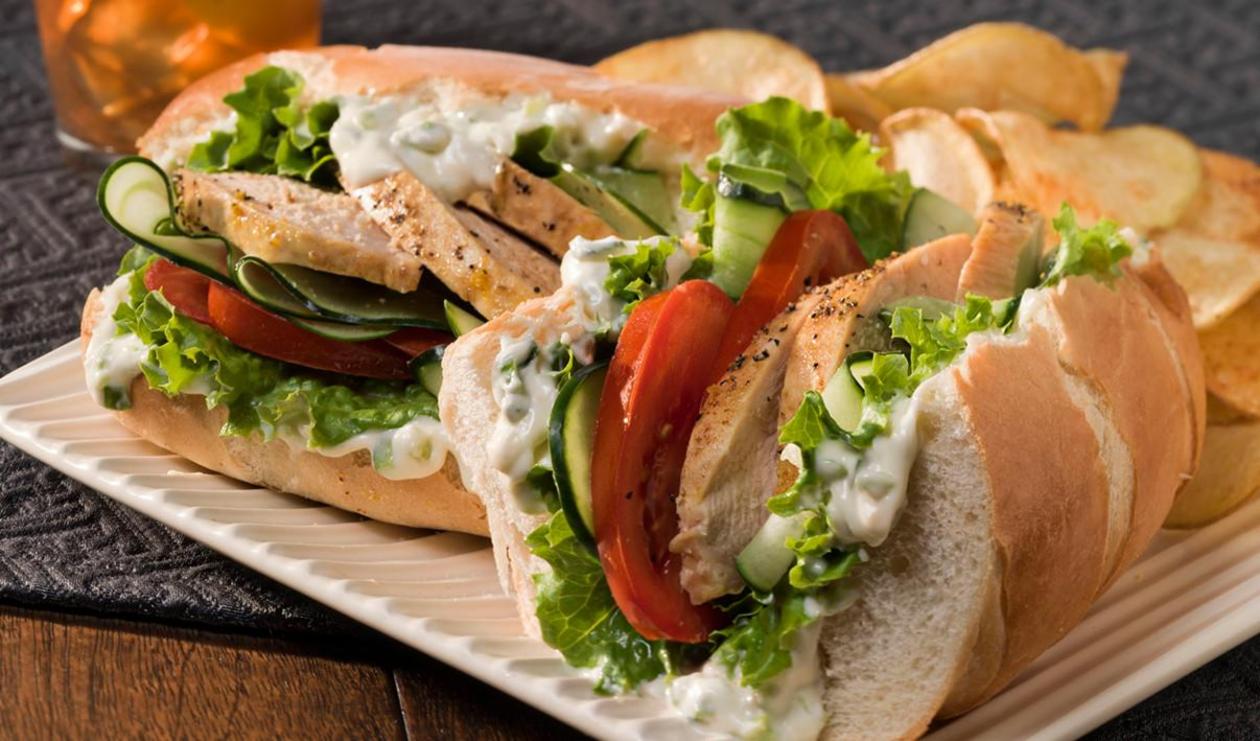 Ingredients
Prepare the Greek Mayonnaise
Sour cream, regular

125 ml

Cucumber, seedless, peeled, small dice

60 g

Mint, fresh, chopped

2.5 g
Prepare the Sandwich
Sandwich rolls, split

10 each

Greek Mayonnaise, prepared

500 ml

Green leaf lettuce fillets

10 leaves

Tomatoes, thinly sliced

5 each

Chicken breast, cooked, sliced

10 each

Cucumbers, thinly sliced

2 each
Preparation
Prepare the Greek Mayonnaise

Thoroughly combine Hellmann's® 1/2 The Fat, sour cream, cucumber, and mint. Keep refrigerated until service.

Prepare the Sandwich

Spread cut sides of roll evenly with Greek Mayonnaise.
Layer bottom of roll with lettuce, tomato, chicken and cucumber.
Replace top of roll; serve immediately.