Read More
Baja Beer Battered Fish Tacos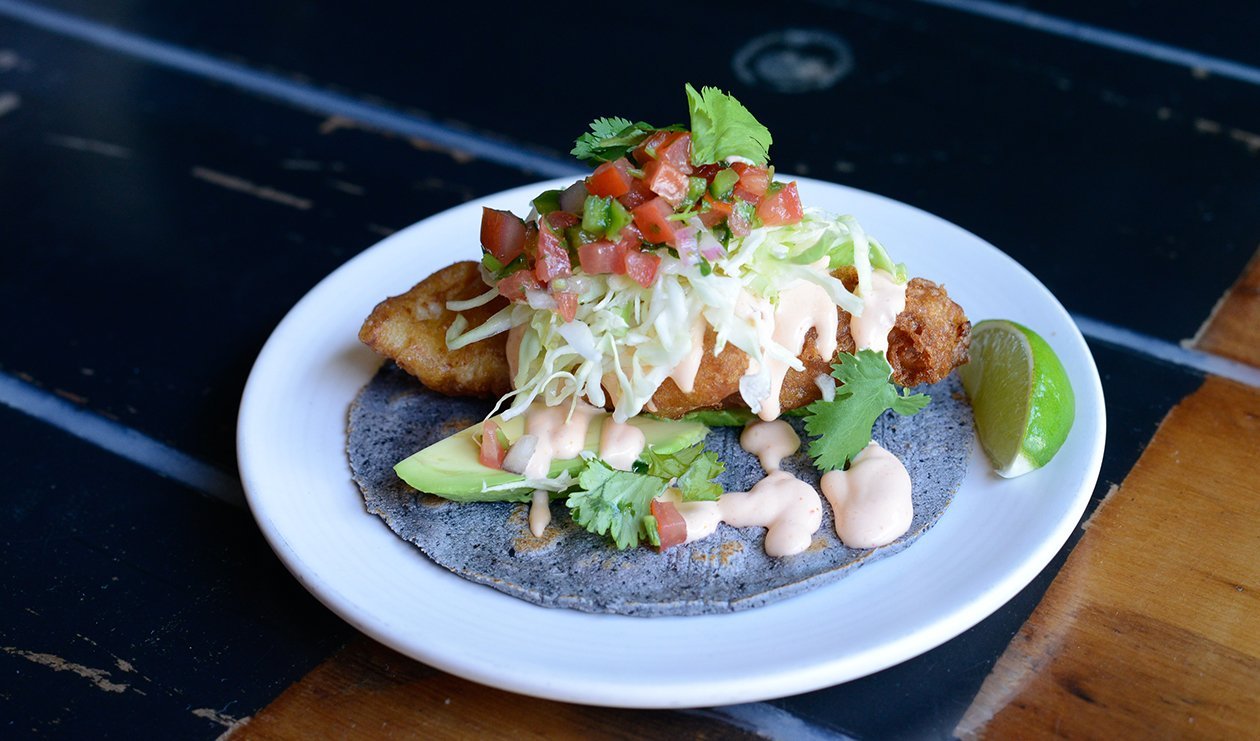 Beer battered fried fish tacos are topped with crisp cabbage and creamy chipotle mayonnaise.
...
Ingredients per serving
Prepare the Beer Batter
All-purpose flour

150.0 g

Black pepper, freshly ground

1.0 g

Maille Dijon Originale Mustard 4 x 4.1 kg

15.0 ml
Prepare the Fish
Shark (dogfish) fillet, or mahi mahi, cut into 3" x 1" slices

900.0 g
Prepare the Chipotle Mayonnaise
Finish the Dish
Mayonnaise Chipotle, Préparée

Green cabbage, halved, finely shredded

140.0 g

White corn tortillas

16.0 each

Citrus, lime, cut into wedges

16.0 each
Preparation
Prepare the Beer Batter

In a large bowl combine the flour and spices by hand until well incorporated. Set the bowl on a kitchen towel and slowly whisk in the beer to ensure a smooth clump less batter.

Prepare the Fish

Dip the fish in the beer batter.
Heat the oil or lard in a sauté pan set over medium heat. Fry the fish slices until the batter is golden brown on all sides. Drain on a wire grate lined with paper towels

Prepare the Chipotle Mayonnaise

Mix the Hellmann's® Real Mayonnaise with the Ancho Chipotle Hellmann's® Sauce.

Finish the Dish

Have the tortillas warm and ready to assemble. Place one of the fish fillets in each tortilla; add a spoonful of the Chipotle Mayonnaise and one spoonful of cabbage.
Serve the tacos immediately with the salsa mexicana and the lime wedges.

Note: if you prefer a green salsa you can use salsa verde cruda.