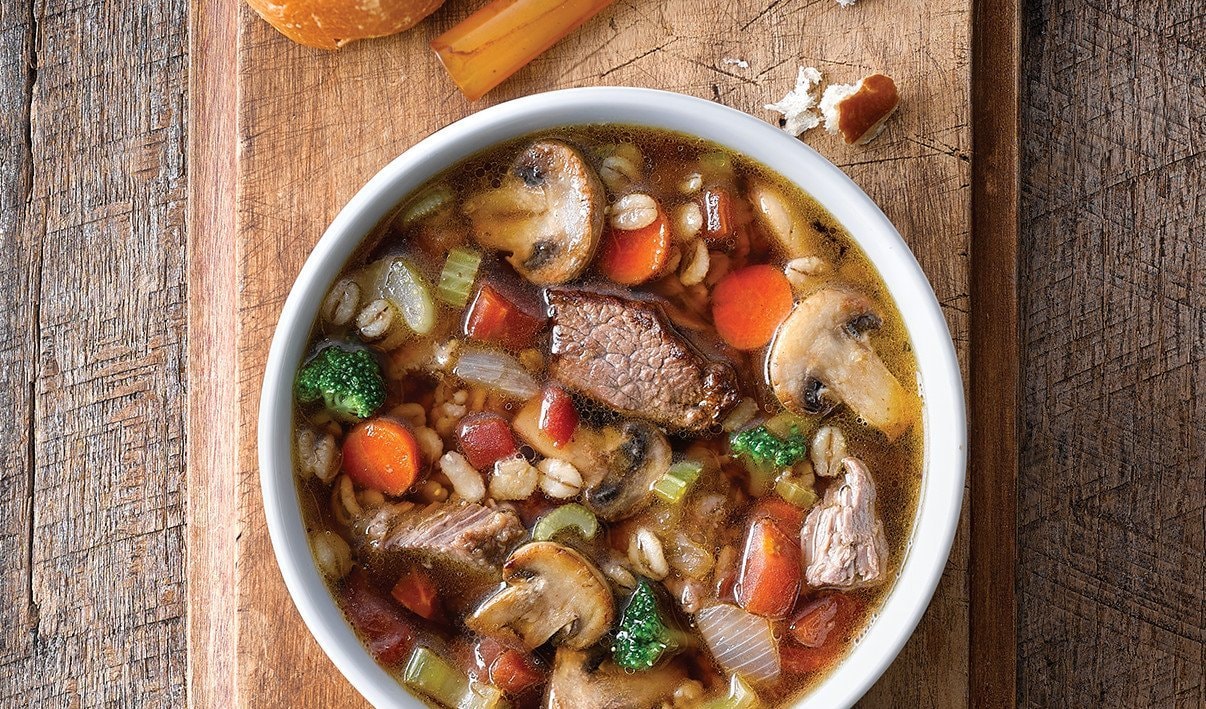 Tender beef mixed with chunky onions, celery and carrots makes for a hearty, warming dish.
...
Ingredients per serving
Prepare the Soup
Beef top round, small dice

450.0 g

Onions, fine diced

1.0 each

Carrots, small dice

3.0 each

White mushrooms, sliced

150.0 g

Tomato, diced, small

400.0 g

Broccoli, florets

350.0 g

Kosher salt and black pepper to taste
To Serve
Preparation
Prepare the Soup

In a large pot, melt butter. Add beef and cook until browned.
Add onions, celery and carrots, sauté until tender.
Add mushrooms and cook until liquid is released.
Add barley, tomatoes and prepared Knorr® Ultimate Beef Base. Bring to a boil. Simmer for 40 minutes.
Add broccoli florets. Simmer until tender.
Add seasoning to taste and hold for service

To Serve

Ladle soup into bowl. Garnish withcroutons and/ or parsley, if desired.