Big Mac'N'Cheese Burger
Creamy macaroni and cheese tops an all-beef burger patty with a smoky BBQ mayonnaise on a toasted bun.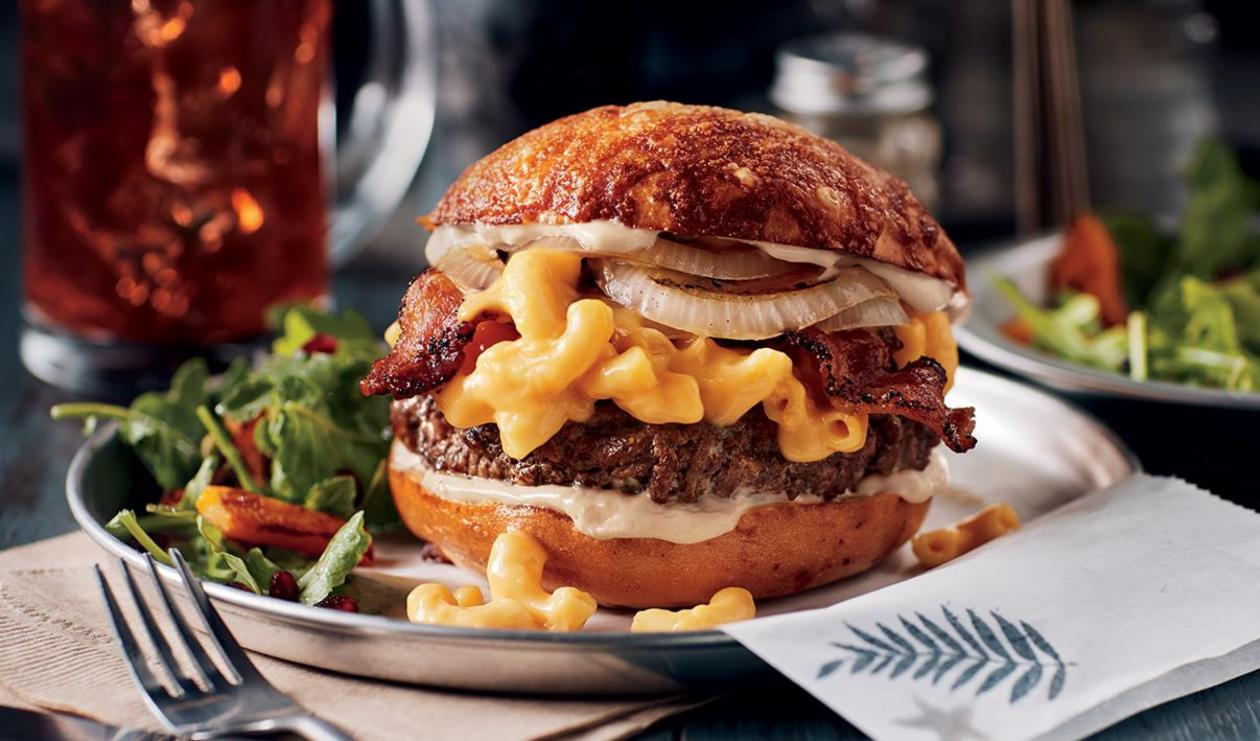 Ingredients
Prepare the Smoky BBQ Mayonnaise
BBQ sauce, of your choice

250 ml
Assemble the Burger
Burger bun, toasted

10 each

Bacon, cooked until crisp

20 slices

Onion, sliced, grilled

10 slices

Salt and Pepper, to taste

Beef, ground, 80/20, formed into 170 g. patties

1.7 kg

BBQ Mayonnaise, prepared

1 L
Preparation
Prepare the Smoky BBQ Mayonnaise

Combine Hellmann's® Real Mayonnaise and BBQ sauceand whisk until smooth. Reserve refrigerated.

Assemble the Burger

Grill the patties.
Spread 15 ml BBQ Mayonnaise on each side of the bun, then add grilled beef patty, 60 ml Knorr® Soup Du Jour MAC N CHEESE, two slices of bacon, and onion. Serve.