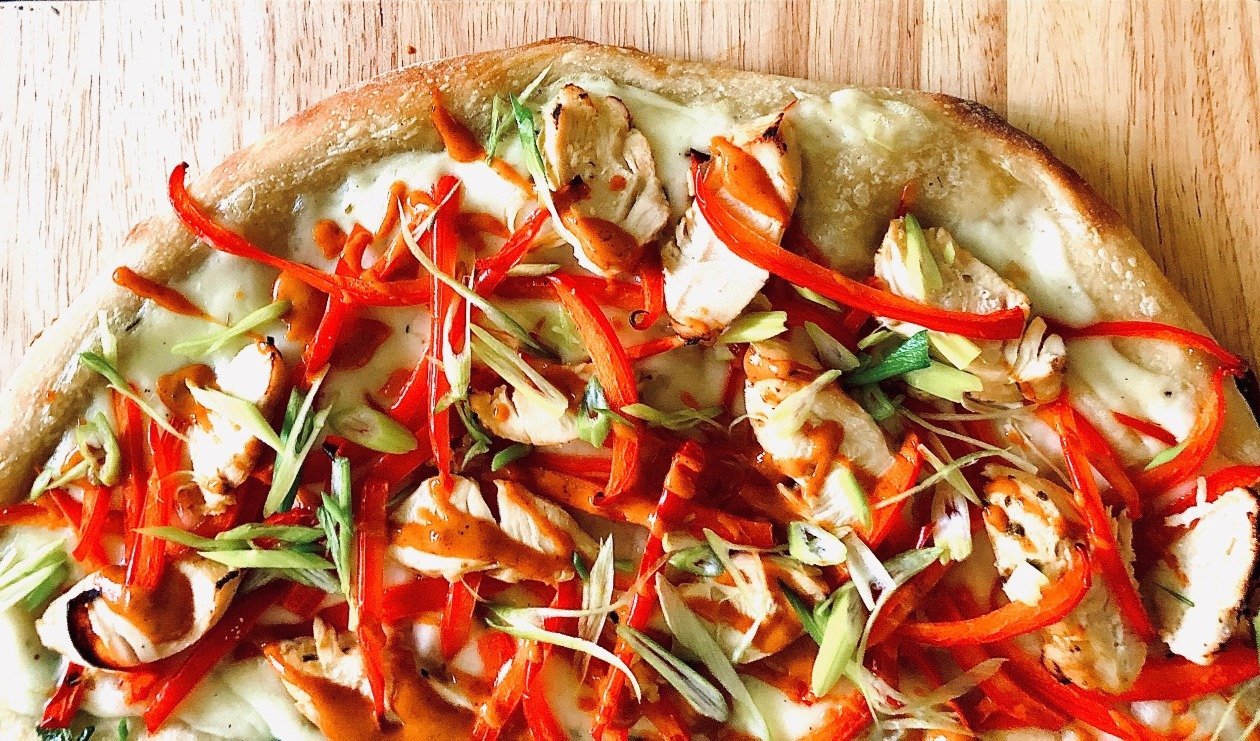 FEATURED PIZZA: Hatch Chili Chicken, Bell Pepper, Scallion, Ancho Chipotle Crema, Caramelized Onion Sauce
...
Ingredients per serving
Prepare caramelized onion sauce
Vidalia onions, sliced

250.0 ml

Salt and Pepper, to taste
Preparation
Prepare caramelized onion sauce

Start onions off in cold oil in saucepan. Bring to medium low heat. Cook for 10 - 15 minutes or until onions are completely browned and softened.
Add prepared soup base and bring to 75°C for 1 minute.
Using immersion blender, puree mixture to desired consistency. Add salt and pepper to taste. Cool and hold until needed.