Chicken Corn Chowder with Smoked Bacon
Add bacon, onion, corn and garlic to corn chowder for a richer, heartier offering.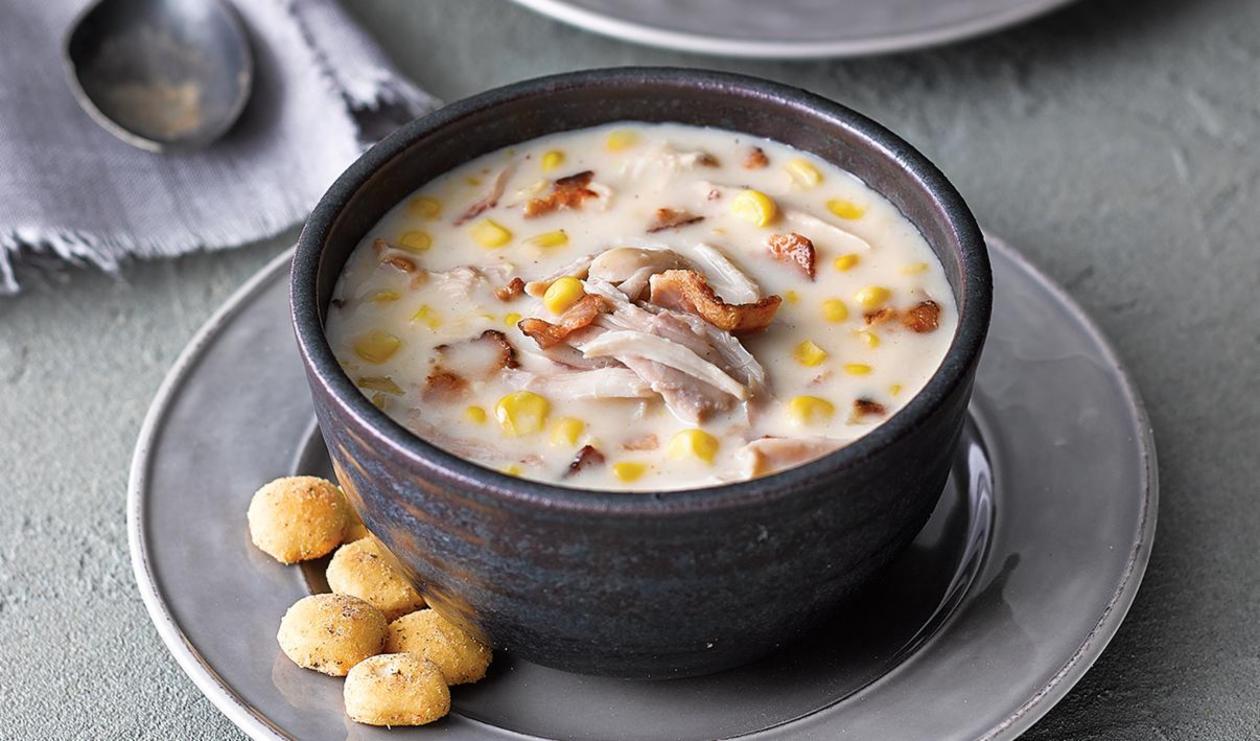 Ingredients
Prepare the Soup
Bacon, smoked, chopped

8 oz

Kosher salt and black pepper to taste

2 pinch

Corn, kernels, frozen

8 oz

Chicken thighs, skin on

2 lbs.

Onions, fine diced

1 each

Knorr Ultimate® Roasted Chicken Base, prepared

1 qt

Knorr® Culinary Cream Base, prepared

3 qt

Chives, fresh, chopped, for garnish

Parsley, chopped for garnish
Preparation
Prepare the Soup

In a medium stock pot, over medium heat, add oil. Render bacon in pot until browned.
Add onion and garlic, cook 1 minute.
Add prepared chicken base and let cook for 15-20 minutes.
Add shredded chicken.
Add both corns, stir well to combine. Add prepared cream soup base, reduce heat to a simmer.

To Serve

Ladle soup into bowl. Garnish with chopped chives and parsley.