Curried Chicken Coconut Soup with Noodles
Coconut milk, lemongrass, red curry, ginger and shrimp add a little heat to your classic chicken noodle soup.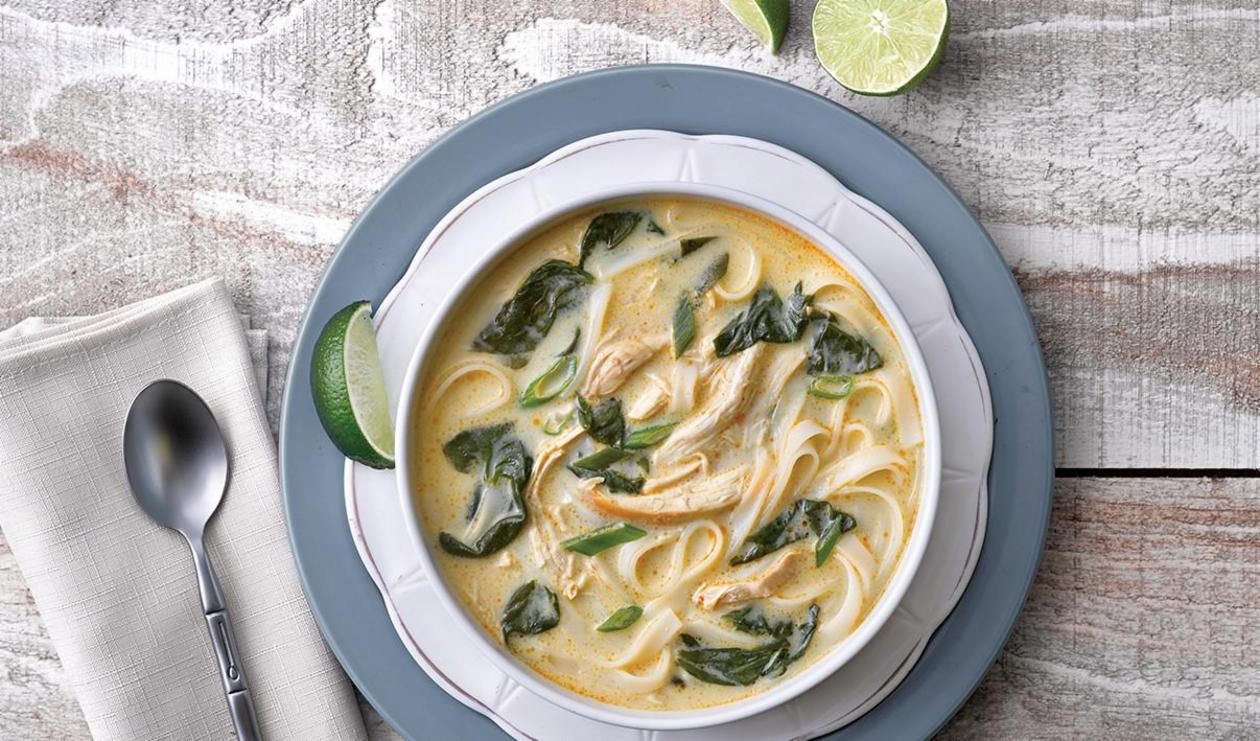 Ingredients
Prepare the Soup
Coconut milk, unsweetened

2 cup

Knorr Ultimate® Roasted Chicken Base, prepared

1 gal

Lemongrass, large stalk, chopped roughly

1 each

Ginger root, peeled, sliced

1 each

Chicken, cooked, diced

1.5 lbs.

Rice flour noodles, Thai-style

1 lbs.

Scallions, bunch, chopped

1 each
To Serve
Limes, cut into wedges, for garnish

Cilantro leaves, fresh, for garnish
Preparation
Prepare the Soup

In a large soup pot, over medium-high heat, combine prepared chicken base, coconut milk, lemongrass, red curry paste and ginger slices. Bring to a boil, reduce heat allowing to simmer for 30 minutes.
Strain the liquid and return liquid to the stove. Discard lemongrass and ginger. Add cooked chicken meat; simmer for 5 minutes.
Remove pot from heat; add noodles, cover and let sit for 5 minutes.
Add lime juice and scallions. Stir in baby spinach. Reserve warm.

To Serve

Ladle soup into bowl. Garnish with cilantro leaves and lime wedge.