Lamb and Eggplant Burger
The unique ingredients in this slider come together to make a truly standout dish. The lemon garlic aioli made with Hellmann's Mayonnaise takes it to another level.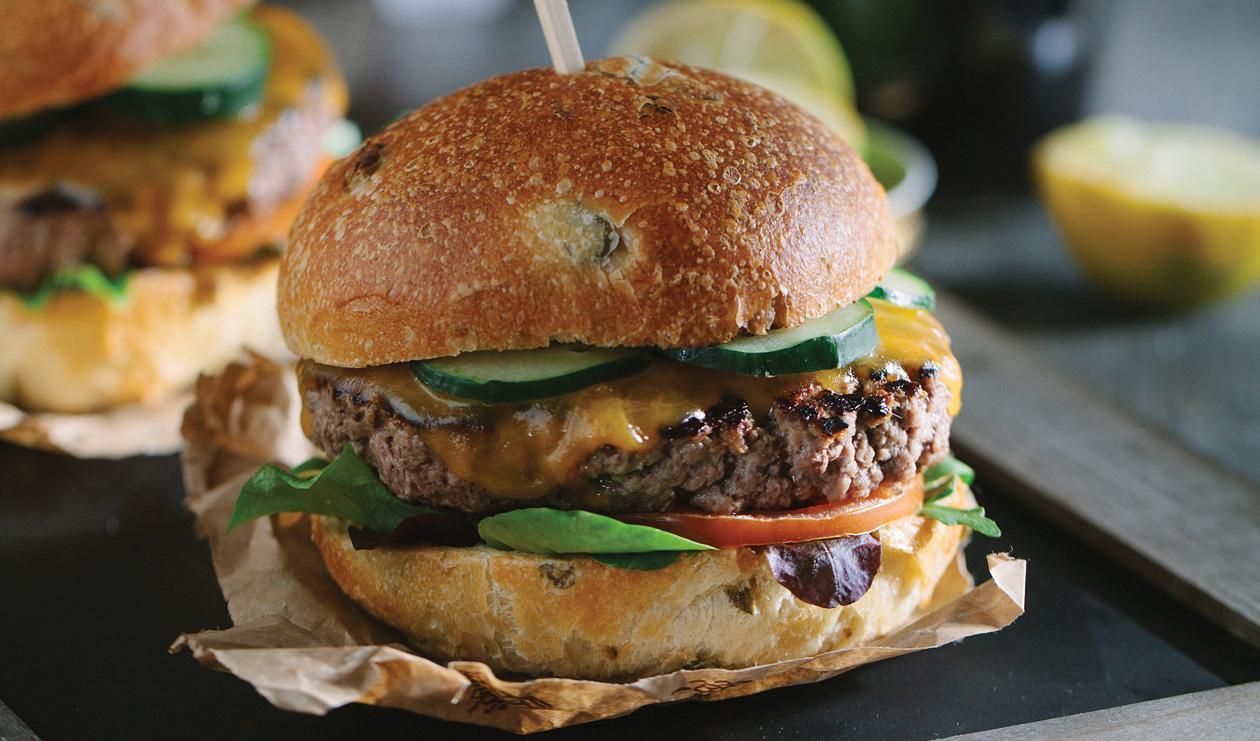 Preparation
For Burger

Blend together lamb, eggplants, seasoning, herbs and lemon zest, mix well. Test small piece for seasoning.
Form 10 patties of lamb, slightly more than 2 oz. each.

For Aioli

Blend together Hellmann's Mayonnaise, lemon juice and zest, garlic and whisk in olive oil.

For Herb Salad

Blend together herbs andjuice. Before service, add olive oil and lemon juice, check seasoning.

To Build Burger

Grill or char broil burgers until desired doneness.
Toast sesame buns.
Place lamb burger, herb salad, Kalamata olives and feta, drizzle with lemon garlic aioli.