Loaded Cajun Poutine with Andouille Sausage
Thick-cut fries tossed in Cajun seasoning and topped with spicy Andouille sausage, fresh cheese curds and brown gravy.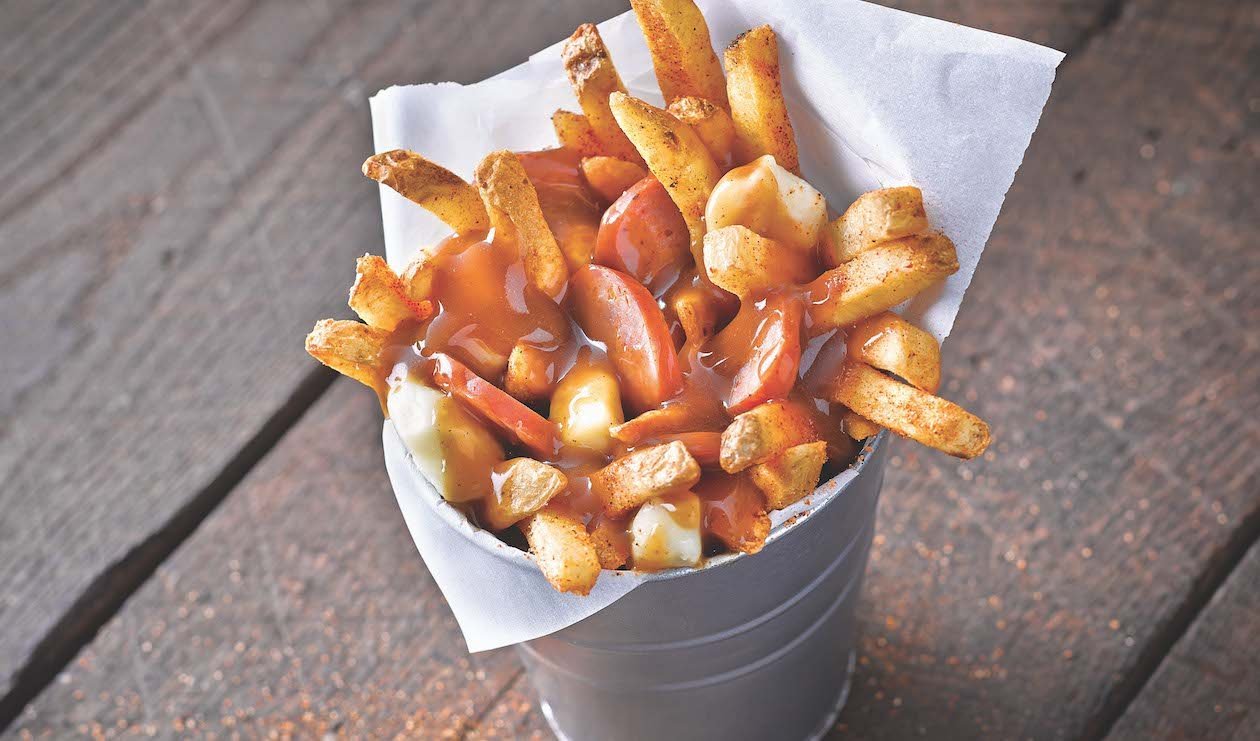 Ingredients
Prepare the Dish
French fries. fried

2.8 kg

Cheese Curds, white, fresh

580 g

Smoked sausage (andouille or kielbasa) cut into 1,5 cm slices

900 g
Preparation
Prepare the Dish

In a bowl, toss 280 g fries with 12 ml cajun seasoning. Place fries on a serving dish, ladle 50 ml of gravy and top with 58 g of cheese curds and 90 g sausage.
Finish the dish with another 50 ml of gravy. Serve immediately.