Mexican Fajitas with Corn Tortillas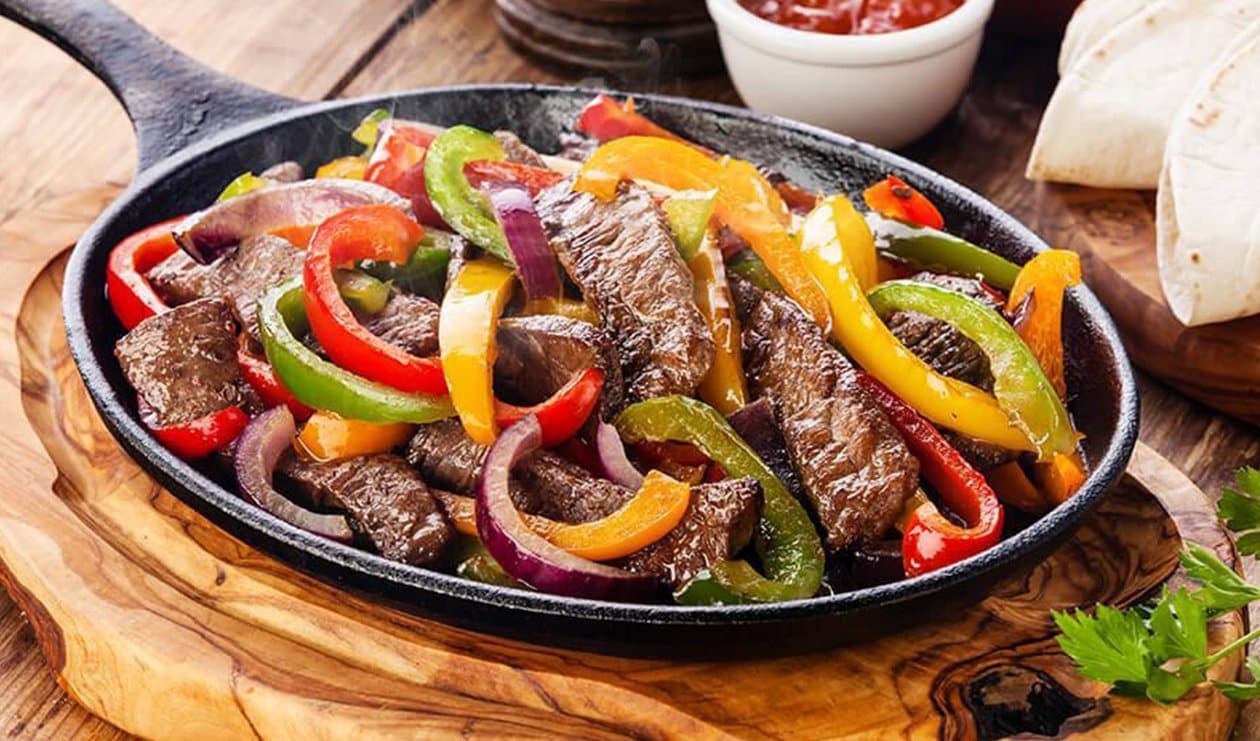 Flavourful marinated flank steak is served up in sizzling flair with traditional garnishes and cilantro leaves.
...
Ingredients per serving
Prepare the Marinade
Knorr® Professional Soup Du Jour Mix Tomato 4 x 385 gr

30.0 g

Flank steak, 2.5 cm thick

1.6 g
Prepare the Flank Steak
Marinated flank steak, prepared
To Serve
Radishes, sliced, as needed

Jalapenos, grilled

10.0 each

Corn Tortillas, toasted, 15 cm

20.0 each

Onions, grilled, as needed

Cilantro leaves, fresh, for garnish
Preparation
Prepare the Marinade

In a pan or bowl, add olive oil, lime juice, Knorr® Soup Du Jour SDK TOMATO and cilantro. Mix well.
Trim the steak of excess fat and silverskin.
Place the steak in the marinade and marinate for 6 hours or overnight.

Prepare the Flank Steak

Take steak out of marinade.
Preheat grill. This can also be done in a sauté pan but grilling offers a lot of conplex flavour element.
Clean the grill and spray down with a little pan spray or wipe with oil.
Season flank with Knorr® Soup Du Jour SDK TOMATO.
Grill the steak to medium rare. Let rest and slice.
Once sliced, baste with lime juice.

To Serve

Place 160 g. of meat on a plate or sizzle platter. Next to it, add radishes, grilled onions, 1 grilled jalapeno and 2 corn tortillas. Top with cilantro leaves and serve.