Pepper Prawn Masala
Traditional India Recipe, easy to prepare and very aromatic and flavorful.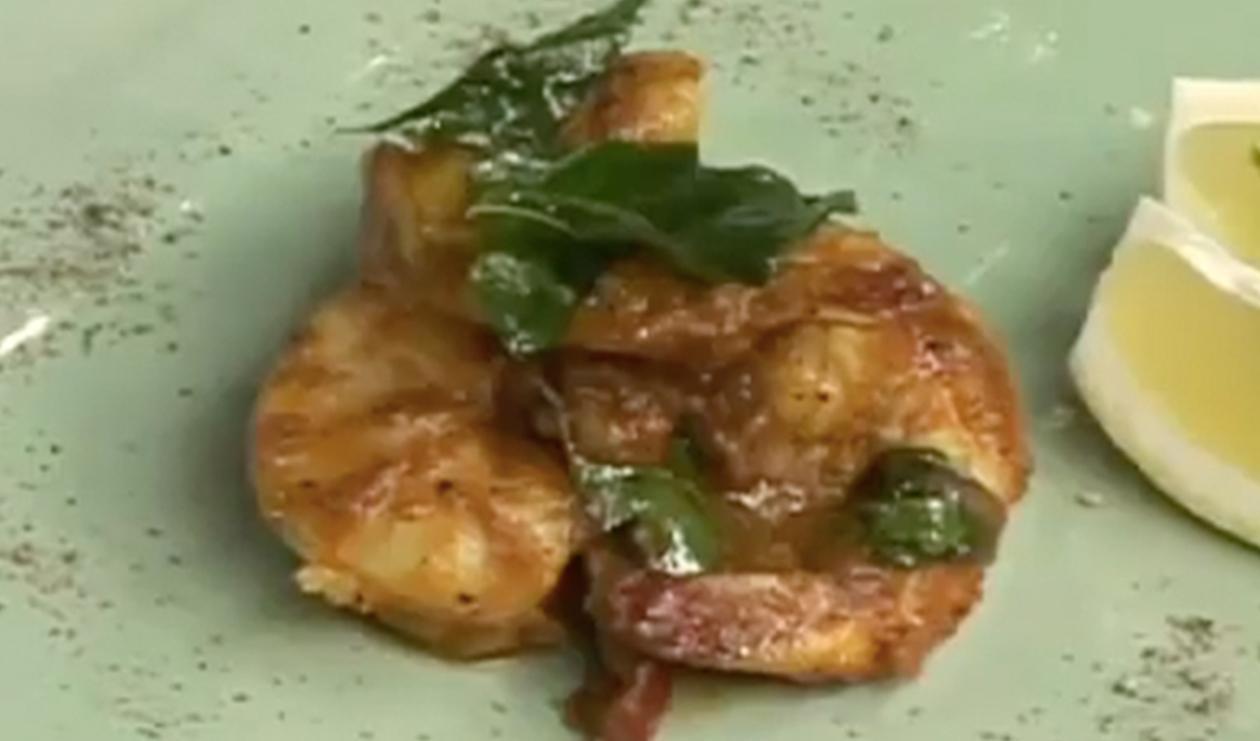 Ingredients
Prepare the Paste
Tomato, ripe, with beak cut out

1 each

Ginger, fresh (skin removed)

1 each
Prepare the Sauce
Yellow Onions, small dice

750 g

Black pepper, ground

30 g

Chillies, green, sliced finely

10 each

Kaffir lime leaves

10 each
Prepare the Shrimp
Prawns, medium large (25 prawns to a kilo)

1.6 kg
Garnish and Serve
Lemon, cut into wedges

3 each
Preparation
Prepare the Paste

Put garlic, ginger and tomato in a food processor and process into a paste.

Prepare the Sauce

In a pan, fry the onions and chilles in the oil for 5 minutes until golden brown.
Add remaining sauce ingredients, except for the paste. Stir fry for 1 minute.
Add the paste and cook a minute more. Taste and adjust seasoning. Cover and refrigerate.

Prepare the Shrimp

Each portion will be about 8 shrimp (about 150 g). Fry each portion of shrimp in10 mloil until ¾ done, add 125 ml of the curry sauce and cook for further 2 minutes, stir well.

Garnish and Serve

Garnish with lemon wedges and lime zest.