Read More
Shrimp Curry with Coconut Steamed Rice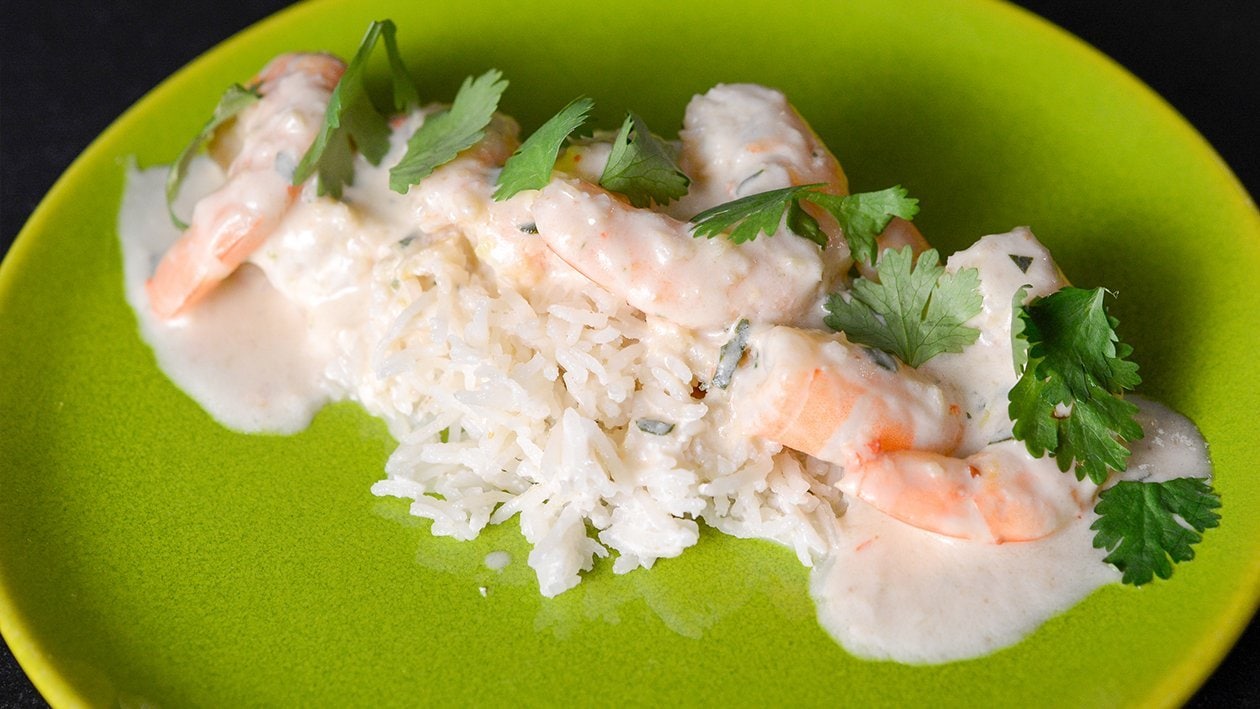 Sticky coconut rice with hearty Thai curry shrimp.
...
Ingredients per serving
Prepare the Rice
Coconut milk

2.0 cans (415 g. ea.)
Prepare the Curry Paste
Ginger, finely diced

16.0 g

Lemongrass, fine diced

16.0 g

Garlic, finely diced

12.0 g

Shallots, fine diced

10.0 g

Kefir lime leaves, roughly ripped

3.0 each

Bird's eye chili

1.0 each
Prepare the Shrimp Curry
Preparation
Prepare the Rice

Soak rice in cold water for 20 minutes and strain, leave in strainer to dry for about an hour.
Cook rice in water and coconut milk, season with salt.

Prepare the Curry Paste

While rice is cooking, use a mortar and pestle to crush the ginger, lemongrass, chili, garlic, shallot and Kefir leaves until a rough paste.

Note: If using a premade paste instead of the fresh made, use 33 grams of paste.

Prepare the Shrimp Curry

Skim cream off coconut milk and heat in a nonstick skillet until fat separates.
Add in curry paste and sauté over medium low heat until very fragrant.
Add in shrimp and sauté for 1 to 2 minutes.
Add in coconut milk and Knorr® Professional Liquid Concentrated Vegetable Base.
Cook until shrimp is just done.
Squeeze lime juice over shrimp.

To Serve

Serve shrimp curry over coconut rice, garnish with a handful of cilantro leaves and serve.