Read More
Steamed Mussels in a Thai Broth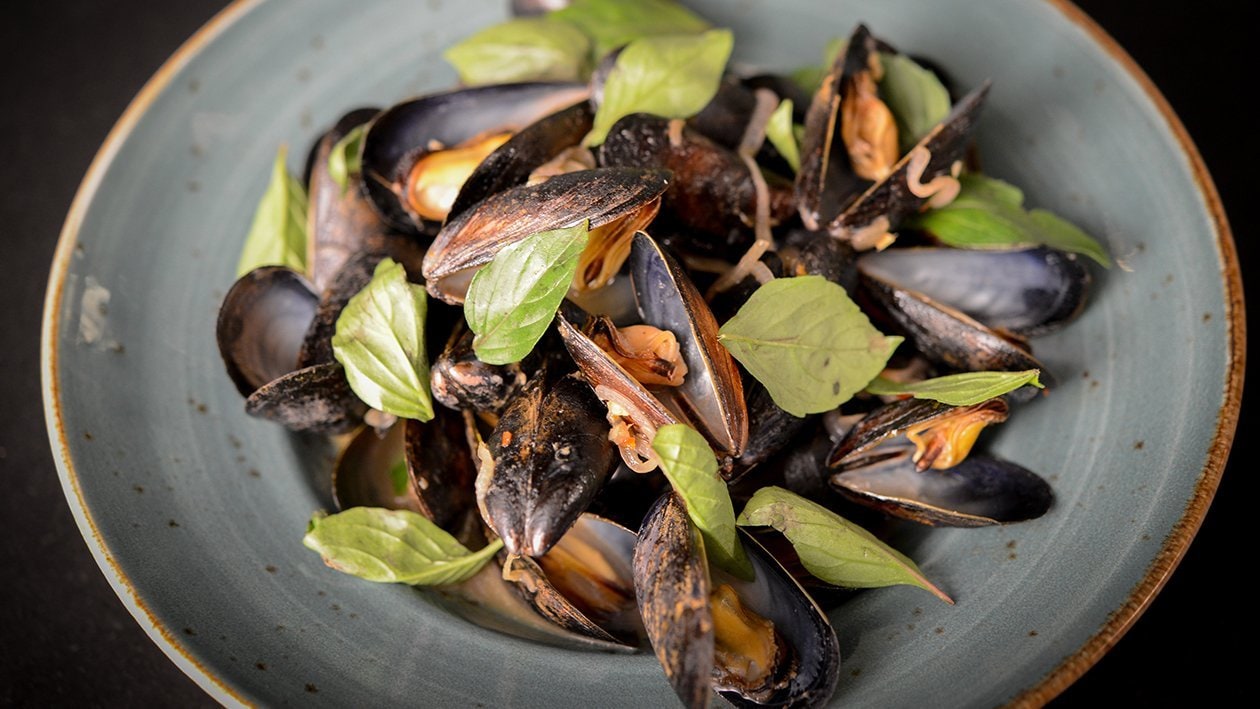 Tangy mussel dish with Thai mirepoix and tamarind.
...
Ingredients per serving
Prepare Thai Broth
Galangal or ginger, fine dice

15.0 g

Red or green bird's eye chili, fine dice

35.0 g
Cook the Mussels
Kefir lime leaves

12.0 each
To Serve
Thai basil, roughly chopped

5.0 g
Preparation
Prepare Thai Broth

Heat 60 grams of butter in pan over high heat.
Add in shallots, ginger, and bird's eye chili and sauté until transparent for 30 seconds.
Add in tamarind, fish sauce, Knorr® Liquid Concentrated Base Vegetable, water and mix until combined.

Cook the Mussels

Add in mussels and kefir lime leaves and cover.
Cook until mussels open.

To Serve

Swirl in 14 g butter per serving of mussels. Serve in large bowl with Thai Basil as garnish.