Surf n' Turf Clams
Utilizing the Birria base and liquids to create a unique savoury clam dish.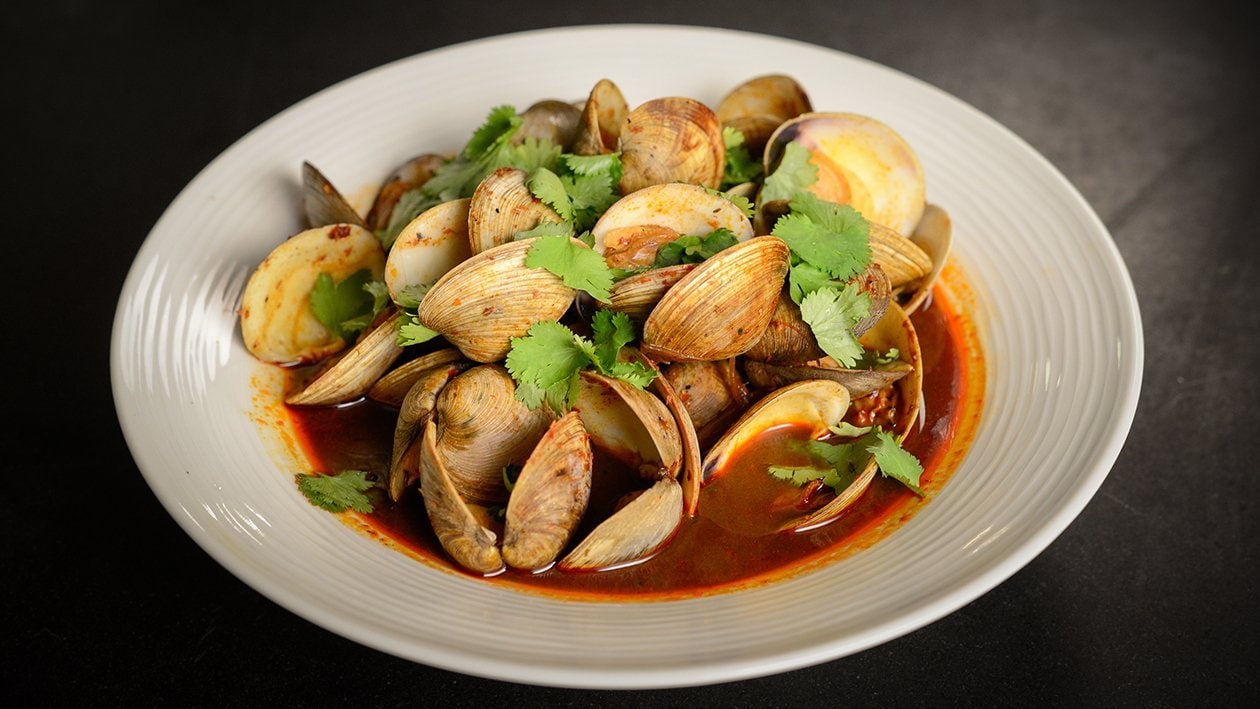 Ingredients per serving
Prepare the Birria Sauce
Dried guajillo chilies

3.0 each

Chiles, ancho, dried

3.0 each

Dried New Mexico chilies

5.0 each

White wine vinegar

30.0 ml
Cook the Clams
Shallots, sliced

2.0 each
To Serve
Cilantro leaves, fresh, for garnish

25.0 g
Preparation
Prepare the Birria Sauce

Toast the chiles on a hot griddle or skillet over medium heat until browned, not burned.
Remove the seeds and veins, then place the chilies in a bowl and cover them with hot water for 15 to 20 minutes until rehydrated. Reserve 250 ml of chili rehydration water.
Process chiles and vinegar in a blender to make a paste.
Add in 250 ml of chile rehydration water along with 250 ml water and Knorr®Chicken base and blend until smooth.

Cook the Clams

Over a medium heat in a wide pan, heat olive oil and sauté the shallots until tender.
Add in the prepared Birria sauce and prepared Knorr® Brown Sauces and Gravies Brown.
Add in clams and simmer until opened.

To Serve

Garnish with cilantro and serve.