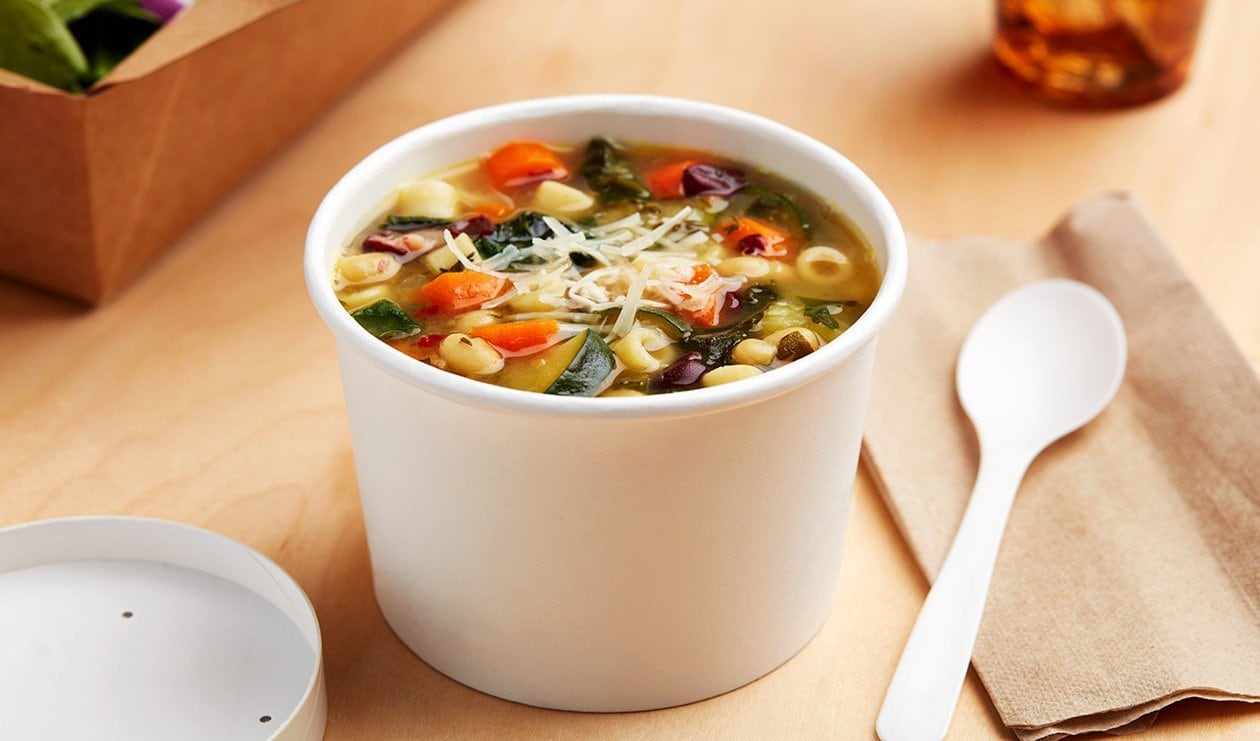 Crushed and whole white beans bring hearty substance to the lively combination of ditalini pasta, chopped onion, carrots, parsley, zucchini, lemon zest and fresh escarole or spinach.
...
Ingredients per serving
Prepare the Soup
Garlic clove, minced

3.0 each

White beans, canned, rinsed, drained

470.0 g

Small pasta (ditilini), uncooked

100.0 g

Parsley, fresh, flat-leaf, chopped

15.0 g

Escarole or spinach, fresh

50.0 g

Parmesan cheese, grated

25.0 g

Knorr® Professional Ultimate Low Sodium Chicken Bouillon Base 2 x 2.25 kg

2.0 liter, prepared

Lemon rind, grated

2.0 ml

Crushed red pepper

1.0 ml

Kidney beans, crushed, 470 g can(s)

1.0 can
Preparation
Prepare the Soup

Heat oil in pan over medium heat. Add onion, thyme, garlic and carrots. Sauté for 5 minutes.
Add beans and Knorr® Ultimate Chicken. Bring to a boil. Cover, reduce heat and simmer for 15 minutes.
Add remaining ingredients except for escarole or spinach. Cook for 15 minutes or until the pasta is done.
Add escarole or spinach. Sprinkle with cheese if desired.