Scroll down to learn more about our Knorr® Professional Liquid Bases
Fill out the form below and get a free sample of Knorr® Professional Seafood Base
Made from shrimp and lobster, this super convenient liquid base dissolves
instantly, so you can put down that whisk and worry about more important things, like checking in that seafood delivery that just hit the back dock. Go traditional and use it for soups, stocks and sauces. Or get inspired and use it in its concentrated form to drizzle, glaze, grill or sauté. With ingredients you can feel good about, we know this'll be a winner in your kitchen.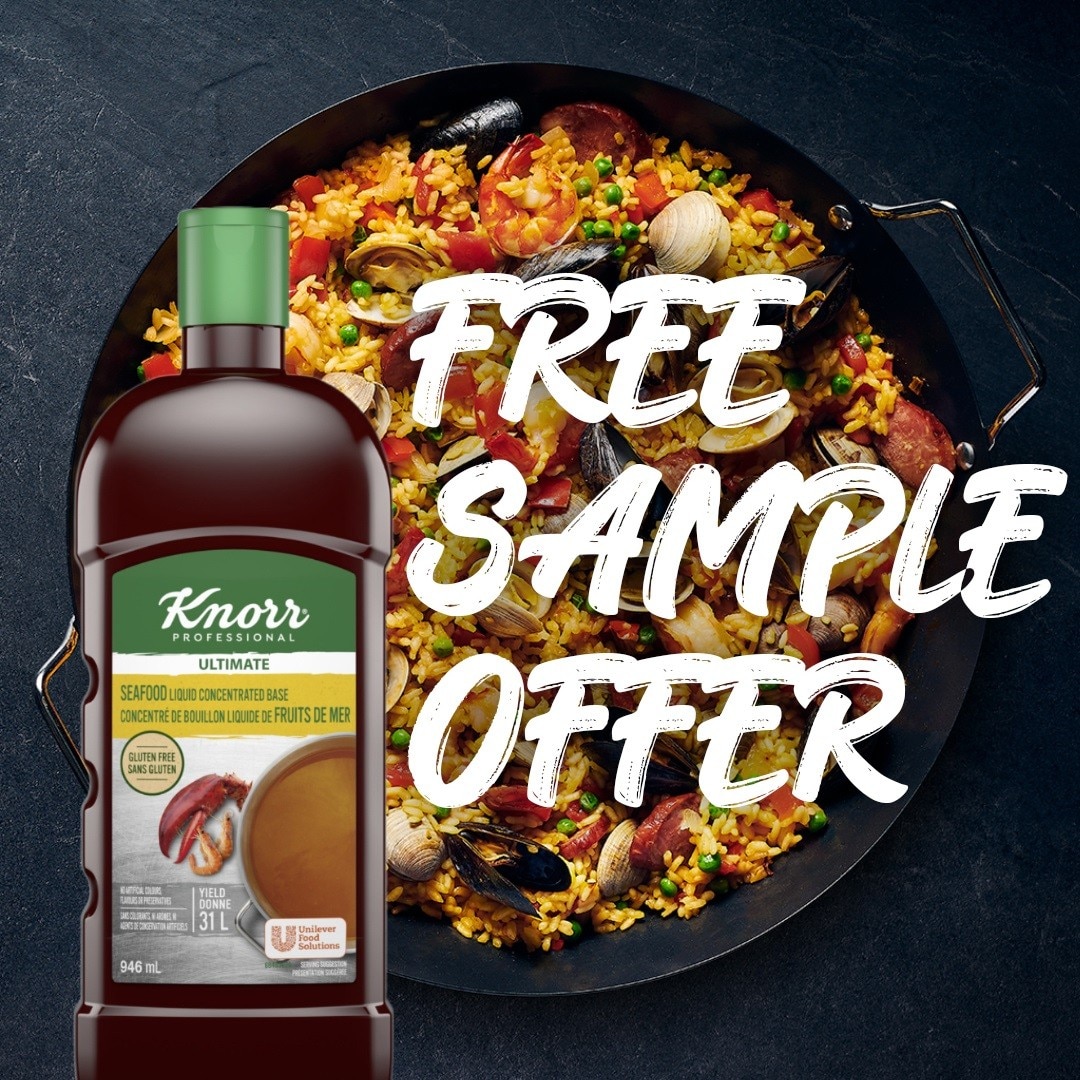 Request your free sample today!