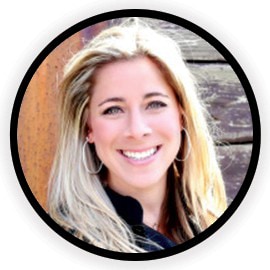 With every changing season, we hear of developing cuisines as well as new, old or returning ingredients.
The photos on Instagram reflect what we can expect on upcoming menus and which trends have fallen to the wayside. As UFS chefs, we are fortunate to have boots on the ground in several states and regions around the country, as well as Canada. That's why we're always keeping our eyes (and appetites) open for new ingredients and dishes that might lead to emerging trends that we can share with you before they become mainstream. I've asked our chef team to give some insight on what we might look forward to this fall and what they're crossing their fingers to vanish altogether.


Chef Brandon is looking forward to some "primitive" cooking this season.
"I am seeing lots of restaurants starting to utilize more open-fire cooking. Wood-fire, whether in hearths or open-fire wood burning grills, gives that slow-roasted smoky flavour that evokes nostalgia. It's perfect for roasting chicken, meats and vegetables." Chef Brandon is also on the lookout for vegetables playing different roles – like Celeriac Shwarma, Shiitake Bacon or Jerky, and Portobello Al Pastor. He loves utilizing Knorr Intense Flavours to help build deep, complex flavour. He also thinks chefs will look to different Mediterranean spices like za'atar, sumac and black lime to enhance meats and vegetables. "And if pumpkin spice everything could go away this fall, I wouldn't be upset about it."

Chef Daniel is the R&D Chef for Cantina Laredo, serving up modern Mexican cuisine.
He's expecting to see cactus, sweet potatoes, chayote squash, cauliflower and long neck avocados this autumn. "These ingredients are easy substitutes for typical carbs like potatoes or rice, promoting some additional nutritional value." When I asked how to use these ingredients, he suggested sweet potato tacos, chayote stew or pickled chayote, fresh cactus salads, or cactus guacamole. He agrees with Chef Brandon in that pumpkin spice can go away for good.


Chef Rob travels throughout the states often, gives his perspective on comfort foods perfect for fall.
"Be on the lookout for 'unfamiliar' cuts of meat that require longer, slower cook times, like the beef shank or lamb shoulder. It plays into the zero-waste trend that crosses all seasons. As the fat and sinew cook down, the meat absorbs all the flavour of the braising liquid and the marrow in the bone turns into a custardy texture and buttery flavour. It warms the soul."

Chef Rudy is a true carnivore who sees plant-based eating as a trend that is here to stay across all seasons.
"It's important to prepare the vegetables in an exciting way, either through technique or flavour so that diners want to order those dishes instead of meat-based options." For some inspiration (and a delicious meal), he headed to the Clever Rabbit, a veggie-centric restaurant featuring thoughtfully sourced ingredients. He thought the carrot dumplings, with roasted carrot, baby bok choy, miso and kaffir lime was a standout dish, and that the broccoli, with ricotta tortellini, chanterelles, chili and garlic was hearty enough that he didn't miss the meat.


Chef Kyla doesn't think there's one specific thing we'll be focusing on this fall, but she's seeing a rise in vegan cuisine, Latin American-Asian Fusion, and Middle Eastern cuisine.
She recently had a crispy cauliflower wrap with labne, spicy tomato relish, lemon za'atar drizzle and fresh herbs that she found perfectly encompassed a few of these trends all in one. She also thinks food halls are the new food trucks, where you can find a collection of food counters inside a single location, serving up innovative street foods.
What does she wish would go away? "Over-the-top food — food that is a bunch of fatty, greasy, and nutrient-less ingredients mashed together — like every meal is a hangover cure." Hmm, why not wash it down with a pumpkin spice latte?
So whether you choose to capture what's new this season, or simply go back to the basics, remember to always look around for inspiration.
It comes in many different forms and might just spark your next brilliant idea.