My grandfather always believe that you invest in the people that you work with. And so he's always paid healthcare, everybody gets 3 or 4 weeks paid vacation. We all take a week off in January. We really invest in people and hope that everyone here feels like we're a big family.
- Anna Vergos
Renowned for its dry-rubbed ribs, the Rendezvous is a Memphis institution. Anna Vergos gives Chef Einav a tour taking her through the history of the restaurant. Einav then meets with Bobby Ellis, Rendezvous's pitmaster for over 50 years. Rendezvous's dry-rubbed ribs are grilled with the membrane on. Restaurant Manager, Robert Cox then shows Chef Einav the unique process of preparing charbroiled ribs, and what to look for to determine "doneness".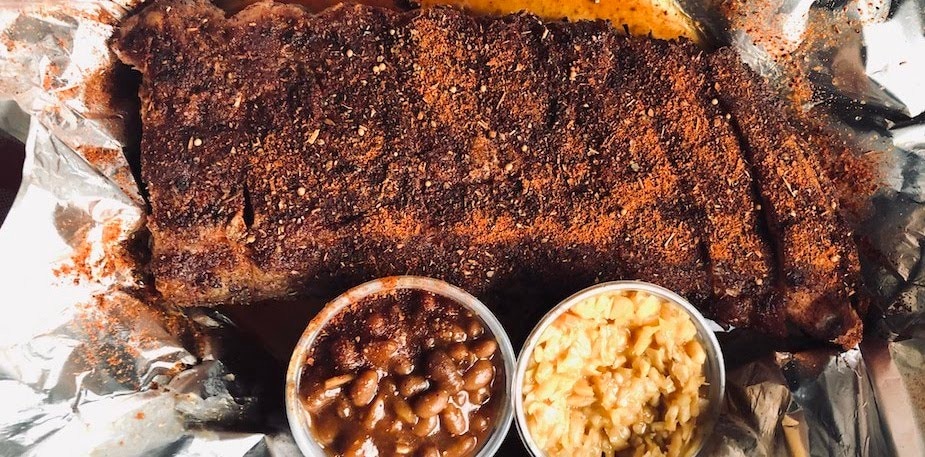 Anna Vergos and the Rendezvous Restaurant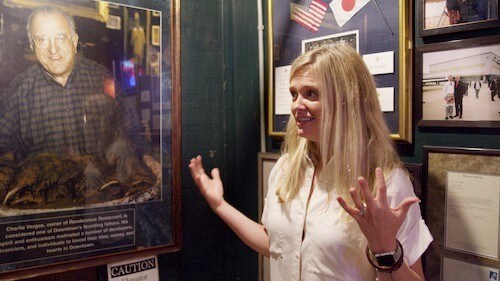 In 1948 Charlie Vergos cleaned out his Memphis diner's basement, discovered a coal chute, and started a legend. This serendipitous find gave him a vent for his grill talents which soon catapulted the Rendezvous menu into rib superstardom. Over 70 years later, thousands of rib-hungry people still pour into The 'Vous each week to devour his world famous ribs – meticulously charcoaled in a seasoned pit.
Dry rubbed with a proprietary spice blend and then grilled over high-heat charcoal for about 75 minutes, the Rendezvous has been serving Charlie Vergos's Memphis-style ribs since 1948. Charlie's children, John, Nick and Tina, along with their extended family, still serve those signature ribs the same way. The Rendezvous has risen to essential-visit status among BBQ pros, all the while serving the special requests of presidents, celebrities and musicians such as The Rolling Stones and Elvis Presley. Located across the street from the Peabody Hotel in downtown Memphis, The Rendezvous is the birthplace of Memphis-style dry rubbed ribs. Few restaurants have been credited with influencing an entire barbecue category.
Placed 18 inches above a hot briquet charcoals, the Rendezvous ribs are grilled rather than slowly smoked. The ribs have a chewy, succulent bite with charred edges that are topped with a final dusting of the Rendezous's secret spice rub before they are brought to the table, still steaming from the brick oven.
Charlie's granddaughter Anna Vergos Blair explains why the Rendezvous is famous for its dry rub seasoning, making it a standout amongst other styles of American BBQ that  serve ribs basted with barbecue sauce.
Source: Rendezvous Restaurant