Chef Sheyla at TrasLomita talks about creating the quintessential smoky flavours of Baja cuisine. She shows Chef Einav how to make Black Aguachile from charred onion, serrano chiles, tortillas, and chiles de arbol pureed with fresh cucumber and lime juice. She serves this intense smoky sauce with raw shrimp, watermelon radish, cucumber, avocado crema, cilantro and garlic blossoms.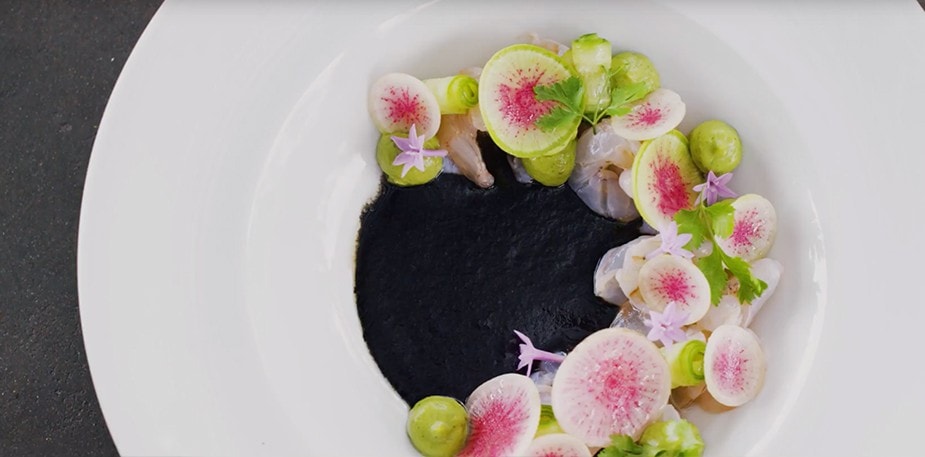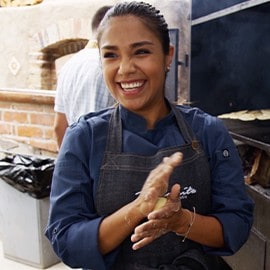 Chef Sheyla Alvarado
Sheyla Alvarado learned to cook as a young girl, frequently helping her mother in the kitchen. She grew up preparing authentic northern-style Mexican food with heavy emphasis on meats, wheat, dairy and beans.
After graduating from culinary school in Ensenda, Sheyla worked at a few local restaurants before becoming a sous chef at TrasLomita. Now she's the executive chef.