Décor Defines Your Brand

Visual cues help guests more fully engage with the dining experience. Eating Mexican food with Indian music playing over the speakers creates a disconnect that can be hard to overcome. Of course you're not likely to mix genres as blatantly as that, but there are many opportunities to reinforce authenticity. Aviary Cafe in Springfield, Missouri, specializes in sweet and savoury crepes. To complete their French look and feel, they go so far as to bring customers their checks in French children's books. It's little touches like that that can make them stand out.

Consider the makeover Wichcraft went through. Tom Colicchio originally opened it out of convenience since there was space available next to one of his other restaurants, Craftbar. After Wichcraft started to grow and they opened other locations, they realized nothing about the décor or logo spoke to their farm-to-table approach. "We took a step back and said, 'Look, we have this great brand, and we're not using it the way we should. We're not telling the message of why it's great'," Colicchio observes. They closed underperforming restaurants and redesigned many elements of their operations. The new look includes brighter décor with white tile walls, natural sunlight and a colour palette with more natural tones. The new logo conveys a hand holding newly harvested root vegetables with the slogan, "From seed to sandwich."[1]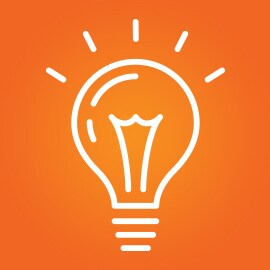 Pro Tip:
If farm to table is important to your restaurant, use as many earthy tones as possible as well as distressed wood and woven textures. Playing up nostalgia and heritage is also effective. Even if you're a new concept, you can rely on the history of your suppliers to help tell your story. Hit up flea markets, estate sales, and other nontraditional stores for affordable design pieces that harken back to the era you're recreating.
Dishes and Flatware Matter Too

How food is delivered has a big impact on how it's perceived. You can create a funky feel by using mismatched vintage pieces or a more refined experience by serving on stark white plates. The restaurant, Found, in Evanston, Illinois, plays up its name both on the menu and in the décor. Many of their ingredients are found locally, and all their décor comes from resale and thrift shops. It's all about the vibe you're going for.
 
One trend to lookout for is the increased use of bowls. Guests are looking for quick, flavourful meals that layer many flavours together. Acai bowls, rice grain bowls, savoury oatmeal, and tortilla-less burritos are all examples of increasingly popular menu items. Even the Wall Street Journal is saying, "Bowls Are the New Plates" when discussing their rising popularity.[2] Look at your offerings and see what you can be serving differently. It can help add variety and depth to standard plating.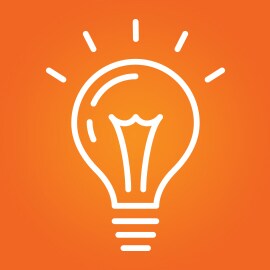 Pro Tip:
Swap out a plate for the next pasta dish or a high-sauce entree to add variety and character to your presentation for guests' dining enjoyment.
There are many options when it comes to plastic cutlery and serving ware. The biodegradable versions may feel like an eco-friendly choice, but be conscious of guests' perceptions.

Even fast casual chain Fazoli's switched to metal cutlery and real plates. After sales struggled for years, they changed many things, but what had the biggest impact was a small refresh that included moving away from plastic. This simple move had a huge impact. Once they switched to real china, their quality scores improved drastically, and they've experienced 15 straight quarters of same-store sales growth. Bob Sirkis a Fazoli's Franchisee explains, "We eat with our eyes. It looks different. It stayed hotter. It retained heat better. It looked better. It tasted better." He concludes, "It was better."[3]
It's About Community and Local Experiences


Consider your location and what's most important to your clientele. Even if you're a fine dining establishment you can pay homage to where you are. Sure, you wouldn't put a jersey from the local football team on the wall, but you could support local artists by displaying their paintings and photography, or playing their music.
 
Plus establishing your place in the community helps you appeal to diners from out of town. More and more people are looking for "where locals eat" when they travel. Ace Hotel in New Orleans is curated by a Garden District collector and features live music that imbues New Orleans culture all in one place so residents barely have to leave the property to get a full NOLA experience.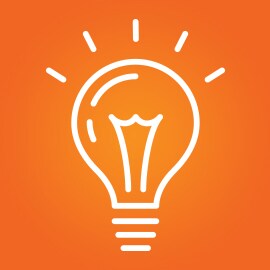 Pro Tip:
Sponsorships are a great way to support your community, just be deliberate about where your name appears. If you're a family pizzeria, sponsor a local youth sports team or league. If you're a high-end eatery, donate gift cards to museum fundraisers for silent auctions. New customers will be exposed to your branding and be more likely to visit your establishment since you've demonstrated shared interests.
[1] Restaurant Hospitality, "Tom Colicchio gives 'Wichcraft concept a makeover"; August 2016
[2] The Wall Street Journal, "Bowls Are the new Plates," January 2016
[3] Nation's Restaurant News, "How Fazoli's shift to real plates changed everything"; March 2017