Asparagus and Morel Mushroom with Chicken Soup
Add interest to classic chicken soup with mushrooms, fresh asparagus and tender rotisserie chicken.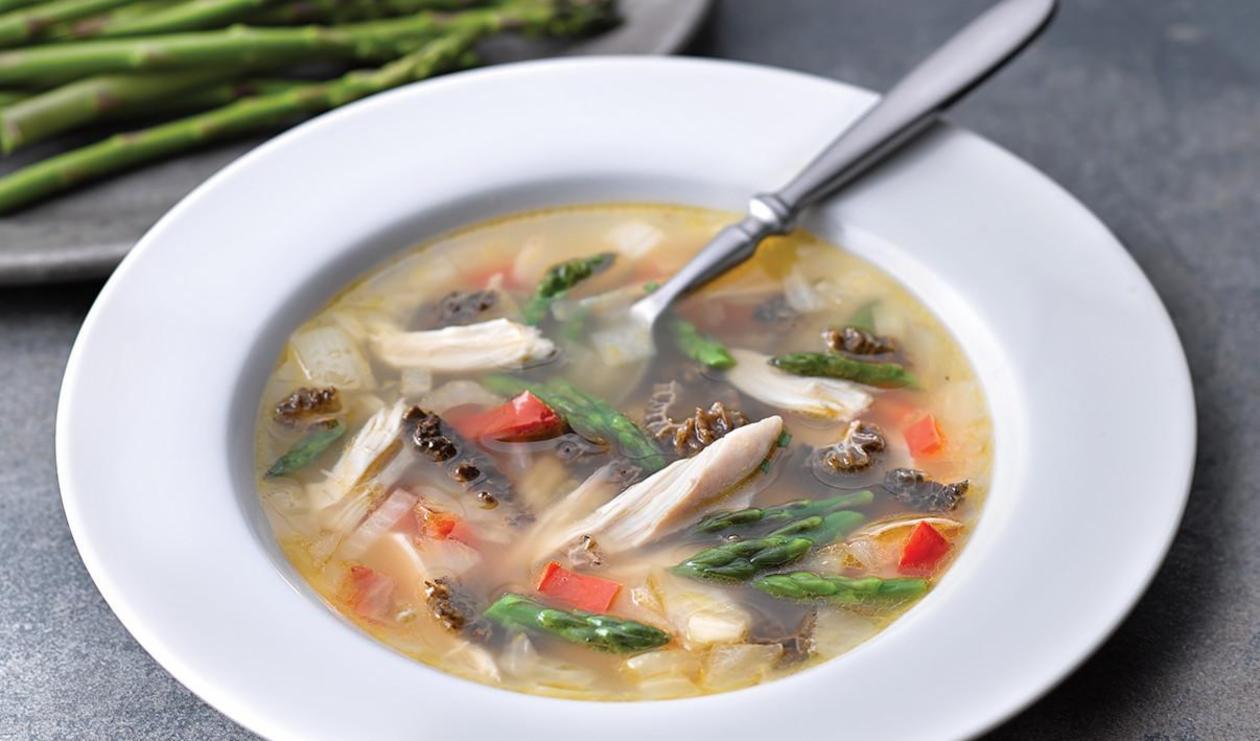 Ingredients
Prepare the Soup
Dried morel mushrooms (or 230 g. fresh, sliced)

90 g

Yellow Onion, small dice

1 each

Red bell pepper, small dice

1 each

Pulled rotisserie chicken meat

900 g

Asparagus, fresh, cut 1/2" on bias

700 g

Fresh chives, cut fine

10 Tbsp
Preparation
Prepare the Soup

If using dried morels, soak in warm water until soft – drain and slice.
Sweat onions in a small amount of oil until translucent.
Add red pepper and mushrooms and sauté for 3 minutes.
Add Knorr® Professional Liquid Concentrated Chicken Base and rotisserie chicken meat.
Bring to a simmer. Simmer for 10 minutes.
Add asparagus and simmer until tender.
Add chives.
Ready to serve.