Read More
Caribbean Chicken and Rice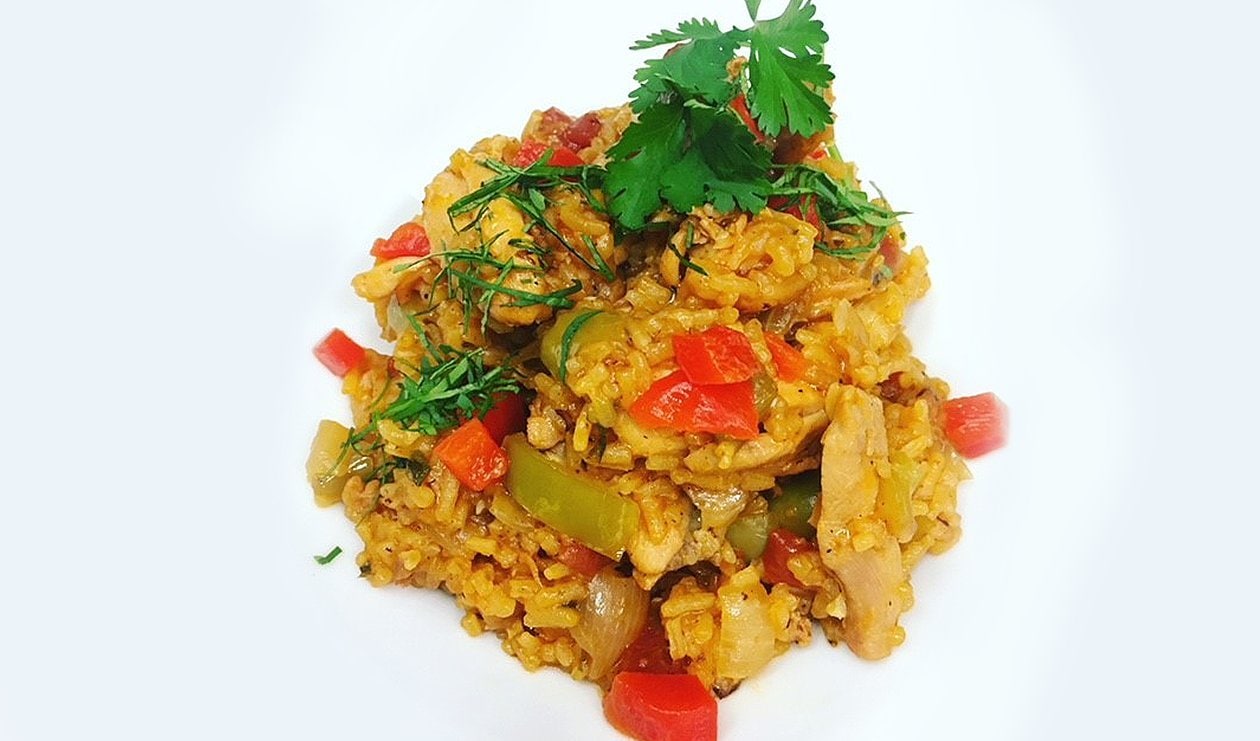 Caribbean Chicken and Rice, also named 'Arroz con Pollo' is one of the first recipes I learned next to my grandpa growing up. This recipe is all over the Latino culture and heritage, coming from the mother land, Spain. I think this recipe is simple to prepare.  The Knorr Ultimate Chicken Base serves as the perfect seasoning for this dish. It enhances the flavor while keeping it very practical.
...
Ingredients per serving
Prepare the Chicken
Chicken thighs, skinless, boneless, cut into 2.5 cm strips

1.4 kg
Prepare the Arroz Con Pollo
Onion, yellow, diced small

300.0 g

Cubanelle peppers, small dice

350.0 g

Fresh garlic, finely chopped

35.0 g

Cilantro leaves, chiffonade

8.0 g

Goya Sazon package

1.0 each

Green olives, pitted and sliced

90.0 g

Roasted Red Pepper, finely diced

90.0 g

Knorr® Professional Ultimate Low Sodium Chicken Bouillon Base 2 x 2.25 kg

40.0 g
Preparation
Prepare the Chicken

Season chicken thighs with salt and pepper. Sear/brown chicken over medium-high heat in a medium rondeau pan. Remove the chicken and set aside.

Prepare the Arroz Con Pollo

In the same pan, sweat the onion and peppers with olive oil. Add preparedchicken thighs,garlic, cilantro, rice, tomato sauce, Goya sazon, olives, water and Knorr Ultimate Chicken Base. Cook over medium heat until most of the liquid has evaporated.
Cover and cook over low heat until the rice is soft, about 10-12 minutes.
Serve in a warm bowl and garnish with red peppers and cilantro.