Chilaquiles Verdes with Fried Eggs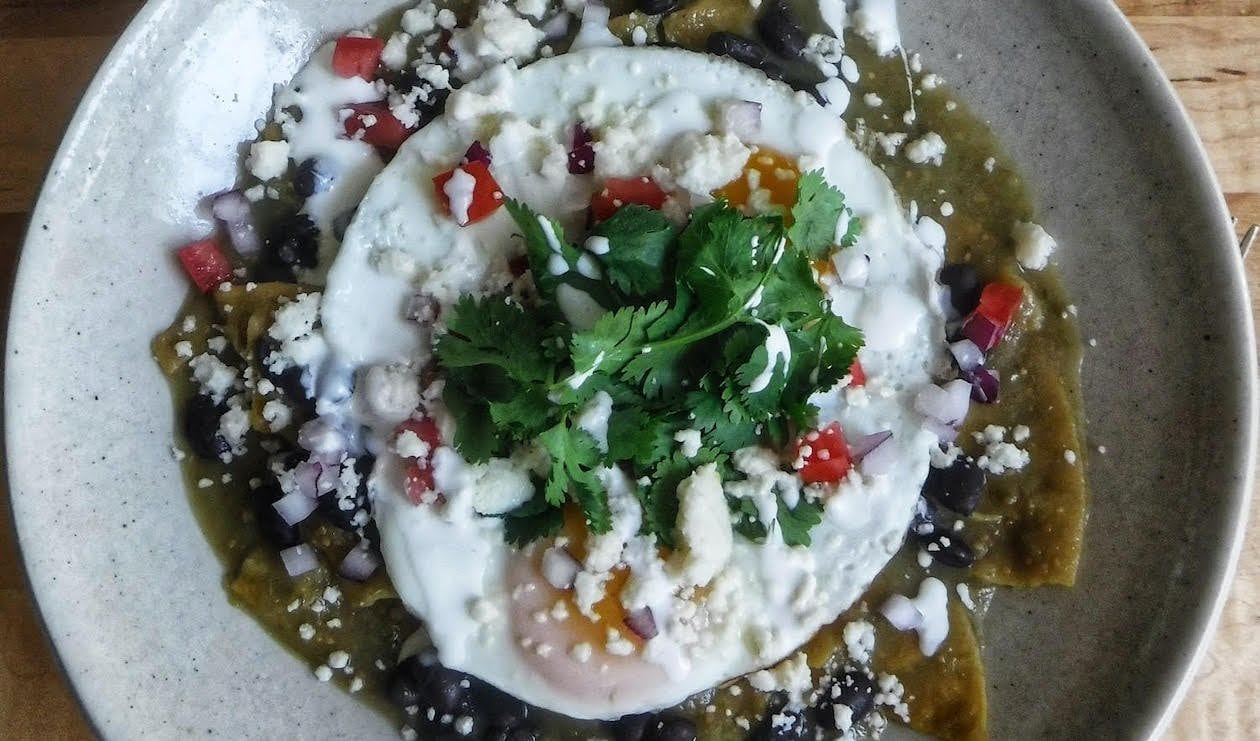 This recipe is optimal for delivery and take-out as the flavour only gets better as the sauce and tortillas combine.
...
Ingredients per serving
Prepare the Salsa Verde
Tomatillos, cooked

5.0 each

Serrano (optional)

1.0 each
Prepare the Chilaquiles
Corn tortillas, 15 cm (6 inch), stale ones are best, broken into large pieces

12.0 each

Black beans, strained

1.0 can

Eggs, cooked sunny-side up

20.0 each

Red onion, small dice

1.0 each

Cilantro leaves (picked)

4.0 g

Queso fresco, crumbled

60.0 g
Preparation
Prepare the Salsa Verde

Combine all ingredients in a blender and puree until smooth. Set aside.
Prepares approx. 900 g of salsa verde.

Prepare the Chilaquiles

Heat a griddle over medium high heat. Add the oil and fry the tortillas until fragrant and slightly browned.
Pour in 680 g of the prepared salsa verde and stir into the chips well. Add the Knorr Caldo de Pollo to season the chilaquiles.You may add more salsa if needed.
Cook for about 5 – 8 minutes (tortillas should start to soften). Remove from heat and transfer to serving plates. Sprinkle over some beans, 2 eggs per portion, then finish with the red onion, tomato, cilantro, queso, and crema. Serve hot and enjoy.

Note:
This can be made in the oven as well. Combine all the salsa verde with toasted tortilla chips and bake covered for 25 minutes at 180 C.Then dress with the other ingredients and serve.