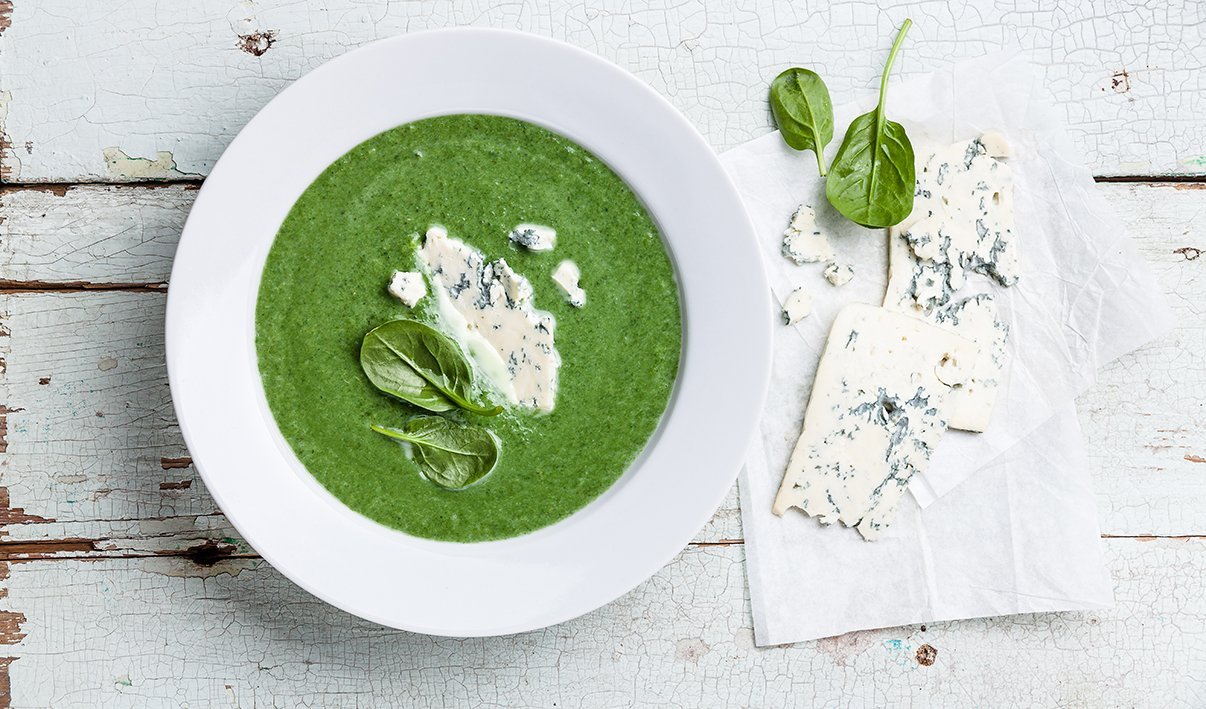 A simple yet flavourful soup with spinach and chicken base.
...
Ingredients per serving
Prepare the Soup
Knorr® Professional Culinary Cream Base 1 x 11.1 kg

4.0 liter, prepared

Onion(s), chopped

5.0 each

Spinach, chopped or 1 pkg, frozen, thawed

1.13 kg

Knorr® Professional Ultimate Low Sodium Chicken Bouillon Base 2 x 2.25 kg

75.0 g
Preparation
Prepare the Soup

Sauté onions until tender. Add spinach and sauté until warm.
Stir spinach mixture into prepared Knorr® Culinary Cream Base. Add Knorr® Chicken Base. Simmer lightly until service.