Jackfruit Larb in Lettuce Cups
A vegetarian version of a spicy and tangy Thai style appetizer.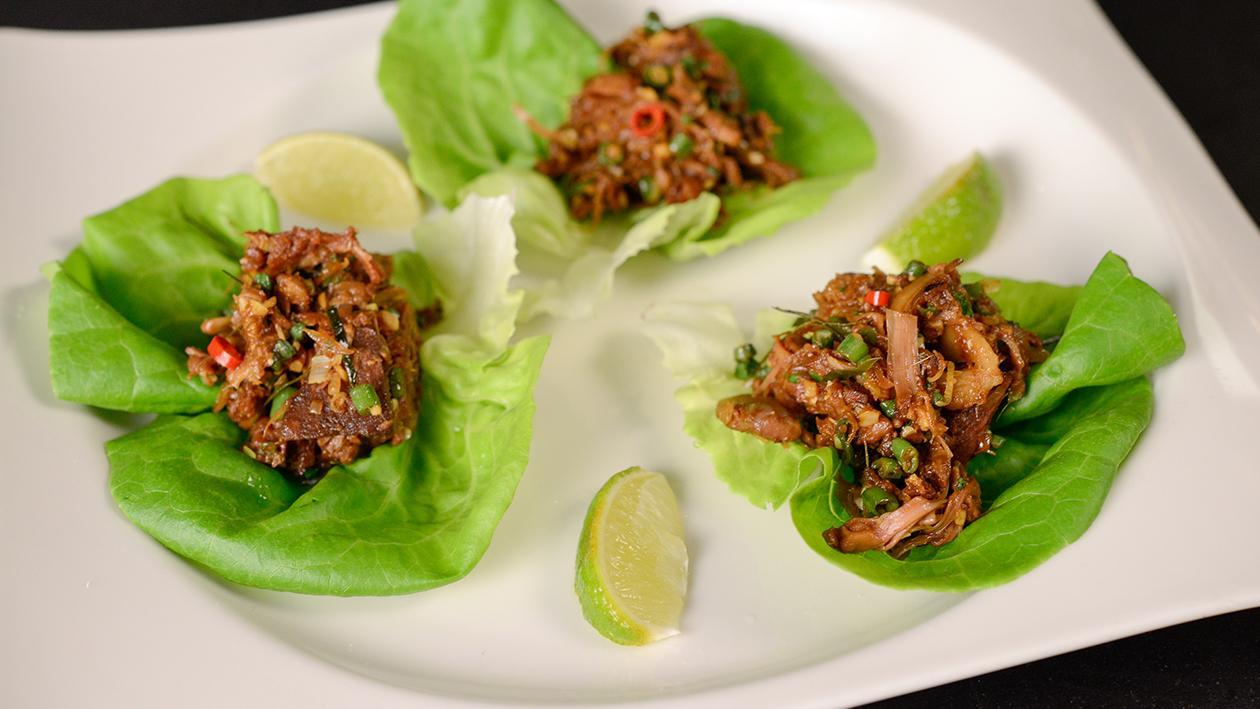 Ingredients
Prepare the Jackfruit Larb
Garlic cloves, minced

18 g

Galangal/ginger, finely minced

2 g

Red or green bird's eye chili, chopped

6 g

The Jackfruit Company, Naked Jackfruit (900 g)

1 pack

Green beans, cut into 6 mm disks

175 g

Cilantro, coarsely chopped

15 g

Kefir lime leaves, chiffonade

4 each
To Serve
Boston lettuce, leaves

2 heads

Limes, cut into wedges, for garnish

2 each
Preparation
Prepare the Jackfruit Larb

Heat oil in wok. Stir in aromatics (garlic, lemongrass, galangal, shallots, and chilies).
Stir in jackfruit, green beans, and kefir lime leaves and stir-fry until jackfruit is golden brown. Mix constantly so aromatics do not burn.
Add in mushroom sauce, palm sugar and Knorr® Professional Liquid Concentrated Vegetable Base.
Stir in cilantro. Stir fry until fragrant and mixed well.

To Serve

Serve in lettuce cups with wedge of lime.