"Lighter" Chicken Salad Sandwich
A light take on chicken and cherry salad.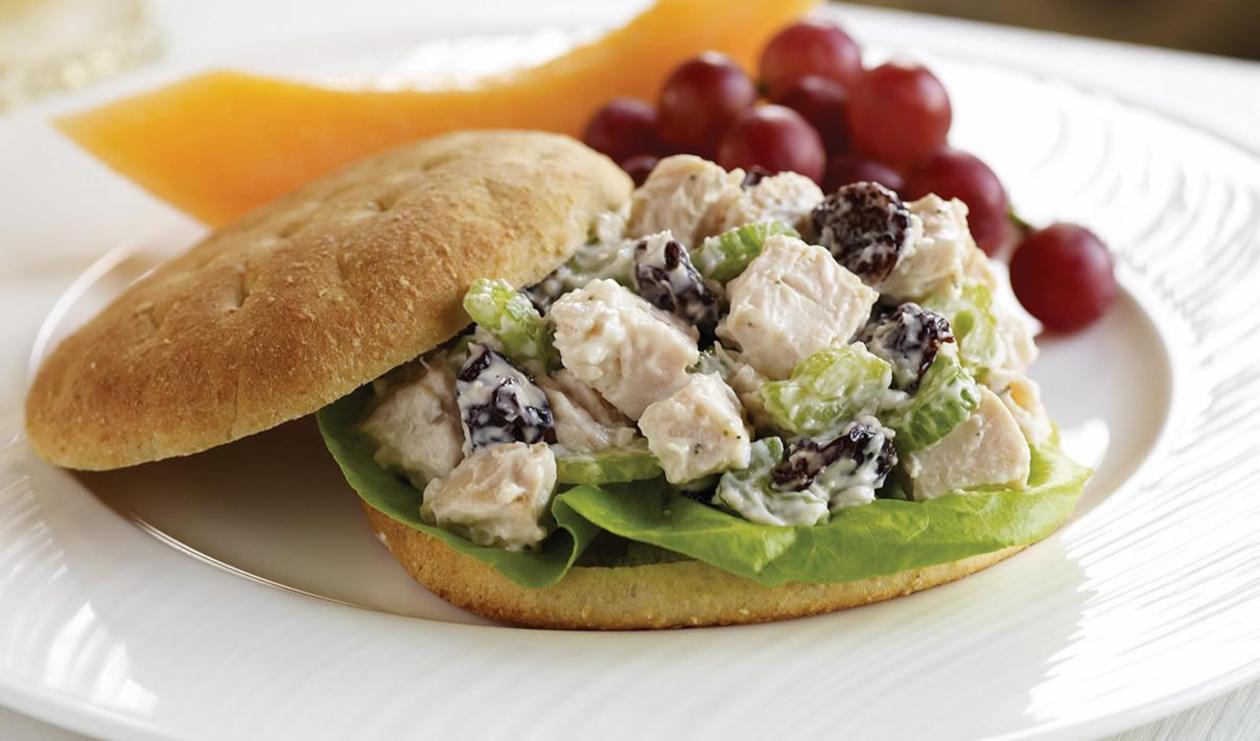 Ingredients
Prepare the Sandwich
Red butter lettuce, 1 head

1 each

Sandwich thins, whole wheat

10 each

Chicken, cooked, diced

3 lbs.

Kosher salt and black pepper to taste

1 pinch
Preparation
Prepare the Sandwich

Combine chicken, cherries, celery, sage and Hellmann's Light Mayonnaise. Season with salt and pepper.
Place chicken salad on bottom of sandwich thin. Top with lettuce leaf; replace sandwich thin top. Serve immediately or hold refrigerated until service.