Montreal-Style Cheeseburger
Bacon, Cheddar and spicy mayo make this burger a masterpiece.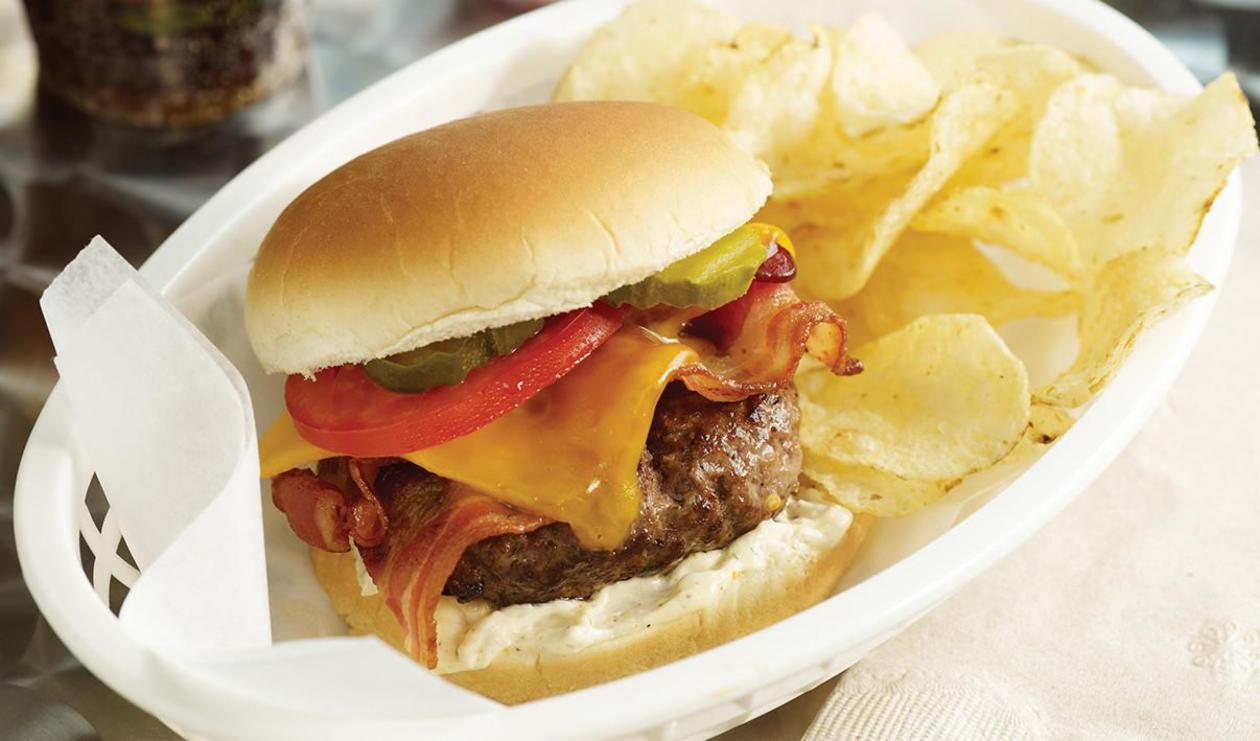 Ingredients
Prepare the Burger
Seasoning Mix, prepared

1 T.

Worcestershire sauce

0.25 cup

Bacon, cooked until crisp

10 slices

Pickle, dill chips

5 lbs.

Spicy Mayonnaise, prepared

2.5 cup
Prepare the Seasoning Mix
Black pepper, ground

2 T.

Ground Coriander, dried

1 t
Prepare the Spicy Mayonnaise
Seasoning Mix, prepared

3 T.
Serving Suggestion
Preparation
Prepare the Burger

Combine ground beef, seasoning mix (sub recipe below), and worcestershire sauce. Form into 10 patties.
Grill or fry to desired doneness.
Top burgers with bacon slices and cheese.
Spread bun evenly with Spicy Mayonnaise (sub recipe below) and build burger.

Prepare the Seasoning Mix

Prepare the Spicy Mayonnaise

Serving Suggestion

Try serving the burgers with Hellmann's® Real Mayonnaise Squeeze Bottles or Stick Packs