Pork, Lentil and Kale Soup
A warm, hearty soup with ground pork, lentils, kale and vegetables. Serve with crusty bread for a warm lunch.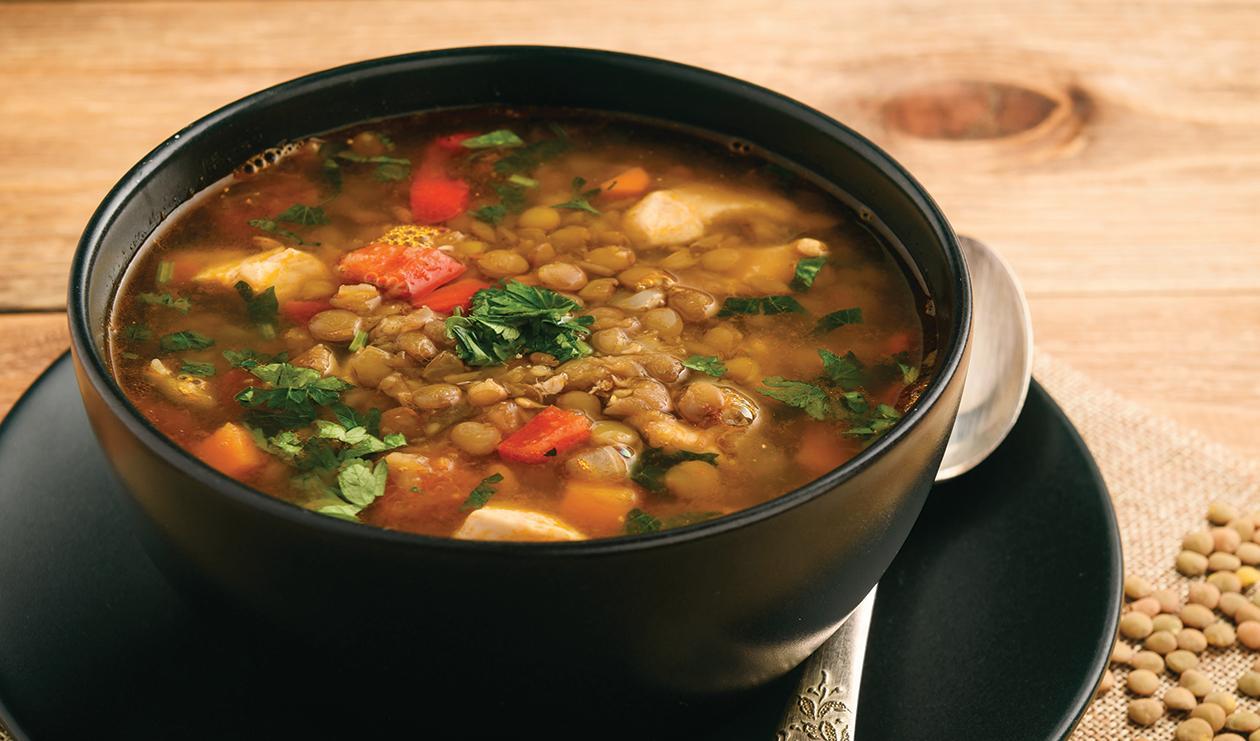 Ingredients
Prepare the Pork
Prepare the Vegetables
Garlic clove, minced

8 each

Yellow Onion, small dice

1 each

Medium carrots, small dice

2 each

Celery stalks, sliced

2 each

Nutmeg, grated, as needed

1 pinch

Tomatoes, peeled, whole

2 cans (470 g)
Finish the Soup
Kosher salt and black pepper to taste

Chopped kale, stems removed

540 g

Apple cider vinegar

30 ml

Lentils, drained

2 cans (470 g)

Shredded parmesan cheese, for garnish

Parsley, chopped, as needed
Preparation
Prepare the Pork

Heat the olive oil in a large stockpot or Dutch oven over medium heat.
Add the pork and cook, breaking up with a wooden spoon, until browned.

Prepare the Vegetables

Add the onion, carrots, celery and garlic along with the dried seasonings and continue to cook until the onions are soft and translucent, about 5 minutes, while scraping up any browned bits from the bottom of the pan.
Add the cans of tomatoes, breaking up into small pieces with the spoon.

Finish the Soup

Add the kale, Knorr® Liquid Concentrated Base Chicken, vinegar, salt and pepper and bring to a boil.
Add the lentils, return the soup to a boil, then reduce the heat and simmer gently for 25-30 minutes.
Remove the bay leaves. Season to taste with salt and pepper.
Serve in bowls, drizzle with olive oil, and top with Parmesan cheese and chopped parsley.