Spinach, Artichoke and Bacon Pizza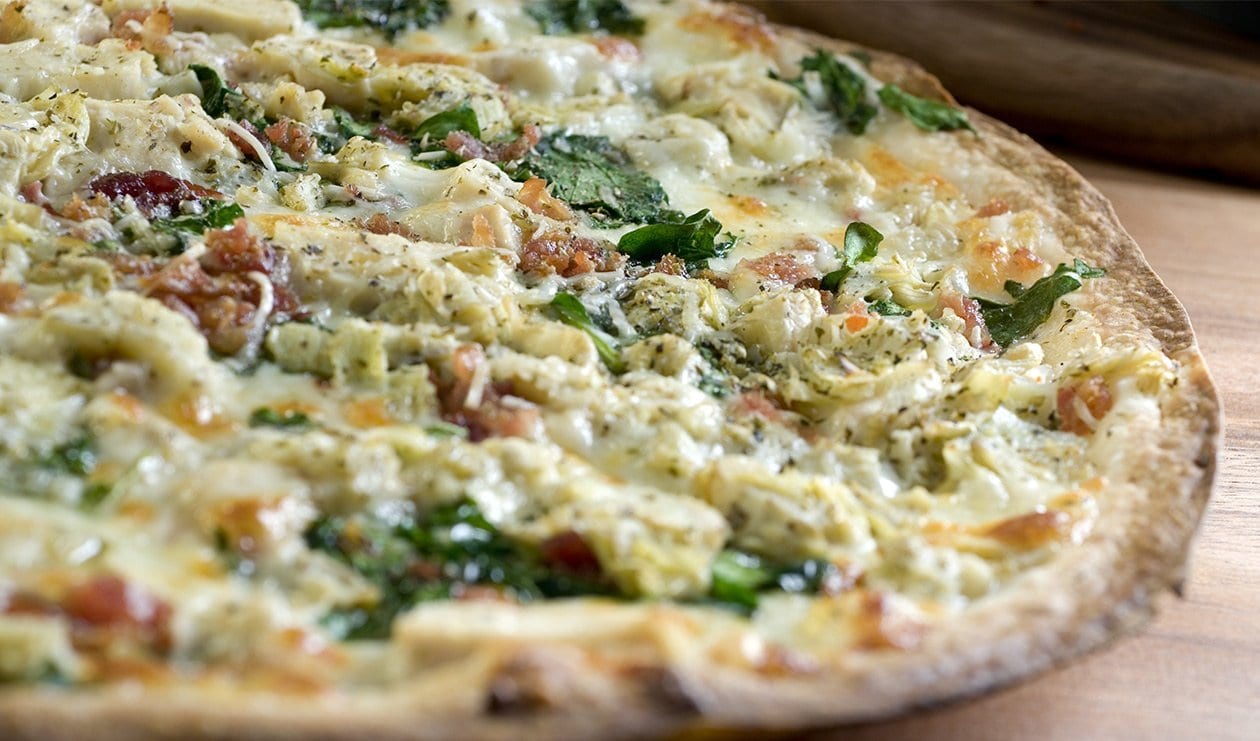 Creamy, garlicky white sauce is the base of classic spinach artichoke dip turned into a pizza.
...
Ingredients per serving
Prepare the Sauce
Garlic, minced

2.0 cloves

Red pepper flakes, crushed

2.0 g

Parmesan cheese, grated

25.0 g

Baby spinach, roughly chopped

280.0 g
Prepare the Pizza
Pizza Dough, pre-rolled (30,5 cm)

2.0 each

Mozzarella cheese, shredded

340.0 g

Artichokes hearts, roughly chopped

400.0 g

Bacon, cooked then crumbled

330.0 g

Oregano, fresh, chopped

7.0 g
Preparation
Prepare the Sauce

In a medium saucepan, heat oil and add the garlic and red pepper flakes; cook, stirring constantly, 30 to 60 seconds. Gradually add prepared Knorr® Culinary Cream. Bring the mixture to a simmer over medium-low. Stir occasionally for about 5 minutes. Stir in the Parmesan and lemon zest.
Meanwhile, add the spinach to a medium saucepan over medium-high heat. Cook and stir until the spinach wilts, about 1 minute. Remove the spinach from the pan and remove all excess liquid, then add to the Knorr® Culinary Cream mixture.

Prepare the Pizza

Spread ½ of the spinach sauce over each of the rolled pizza doughs, then top each with half of the mozzarella, artichokes, bacon and oregano.
Bake at 220⁰C until the cheese is bubbling and the crust is brown.