The Game Day Special
A pork and beef patty blend topped with beer bratwurst, Muenster cheese, sauerkraut, beer mustard and beer mayo.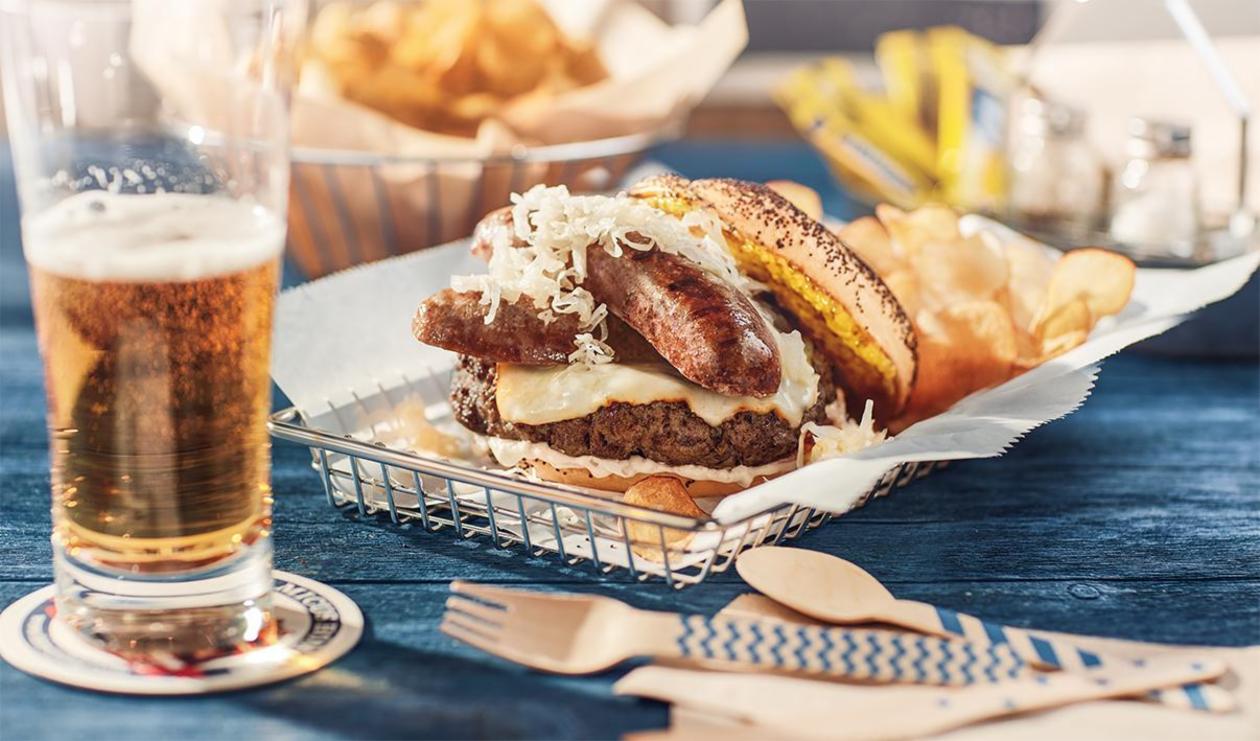 Ingredients
Prepare the Beer Mayo
Hellmann's Real Mayonnaise

1.5 cup

Sweet onion, thinly sliced

2 cup
Prepare the Burger
Muenster cheese

10 slices

Beer Mayo, prepared

0.5 cup

Hamburger buns, toasted

10 each
Preparation
Prepare the Beer Mayo

Sauté onions and garlic until soft. Add beer and cook until evaporated. Combine in a blender with Hellmann's® Real Mayonnaise and puree until smooth. Reserve refrigerated.

Prepare the Burger

Mix ground pork and beef and form into 4 oz. patties. Cook patties and bratwurst to desired doneness. Top patties with cheese.
Spread top bun with Beer Mustard and bottom bun with Beer Mayo. Split the bratwurst lengthwise and build burger with remaining ingredients.