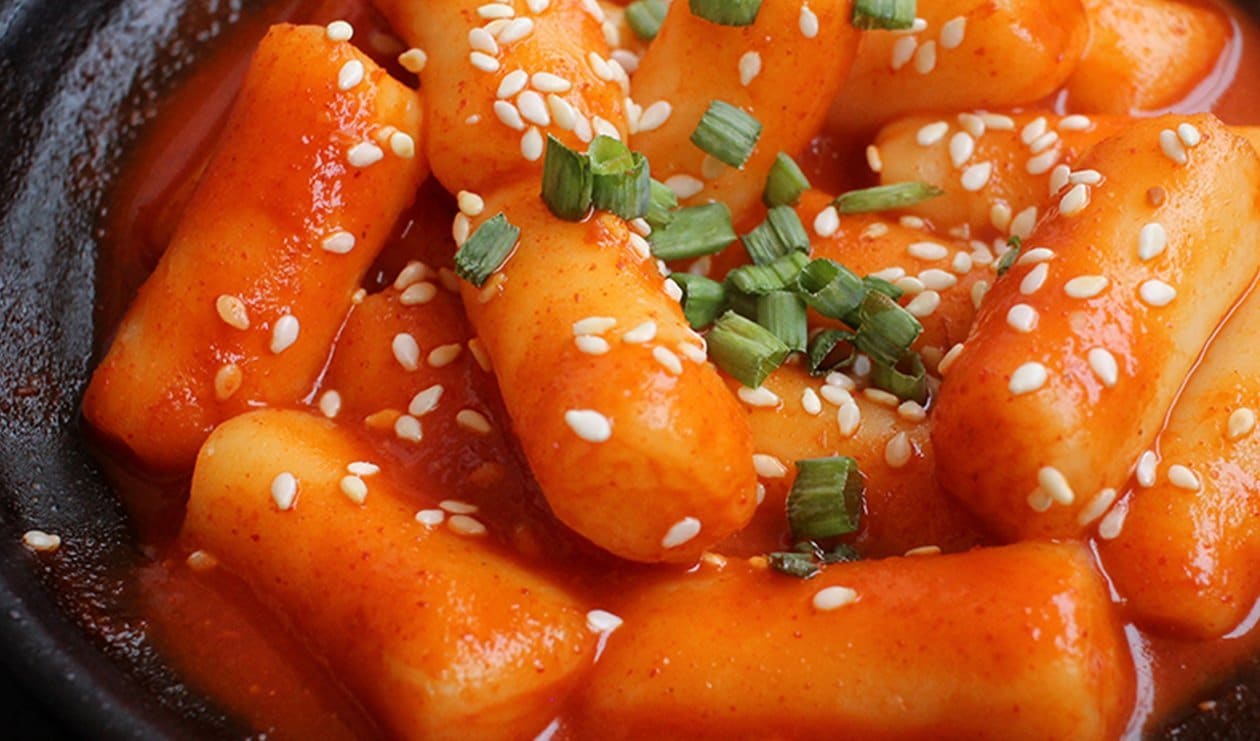 A delicious twist on rice to accompany Korean dishes. Tkeokbokki are long, thin cylinders with a chewy texture. They are made from compressed rice. Eomuk are made from minced white fish mixed with potato flour and a few vegetables. Often in the shape of a thin rectangle. Both are available from Korean suppliers.
...
Ingredients per serving
Tkeokbokki (long rice cakes)

750.0 g

Spring onion(s)

1.0 chaque
Gouchu-jang paste

100.0 g
Finir le plat
Tkeokbokki (long rice cakes)

Eomuk (can substitute crab sticks)

250.0 g
Preparation
Finir le plat

Ajouter les gâteaux de riz. Faire bouillir jusqu'à ce que les gâteaux de riz ramollissent et que la sauce ait épaissi, environ 8 à 10 minutes. Mélanger fréquemment afin que le riz ne colle pas au fond de la casserole.
Ajouter les légumes et les gâteaux de poisson. Laisser bouillir en mélangeant constamment 4-6 minutes supplémentaires. Goûter la sauce, et ajuster l'assaisonnement au besoin. Ajouter l'huile de sésame et les graines de sésame facultatives juste avant de retirer du feu. Servir immédiatement.
Les Tkeokbokkis ne se réchauffent pas bien au micro-ondes. Réchauffer les restes avec un peu de bouillon ou d'eau, dans une petite casserole à feu doux.