Clean and disinfect in just one step.
Why use it
Kills 99.9% of bacteria and viruses*
No rinsing or wiping required, even on food contact surfaces
Refer to EPA List N: Disinfectants for Coronavirus (COVID-19 virus)
Made with CleanWell® proprietary disinfecting technology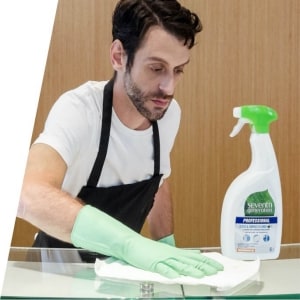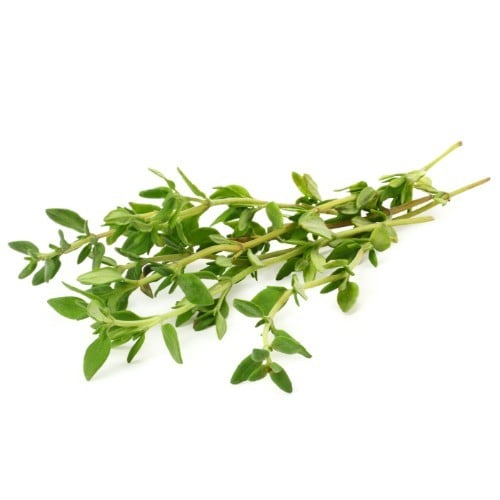 Thymol (active ingredient), a botanical disinfectant made from essential oil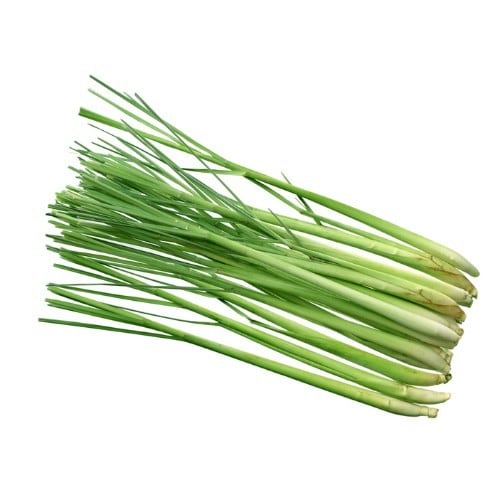 Lemongrass & citrus scent made from essential oil
What's not in it
No ammonia
No alcohol
No bleach
No chlorine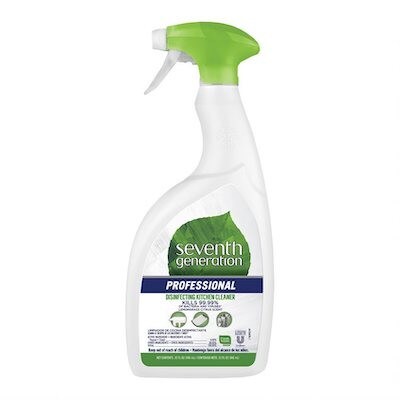 Where to use it
Suitable for use on hard, non-porous surfaces.
Perfect for restaurants & bars, dining rooms, lounges, foodservice preparation facilities, kitchens, cafeterias, food storage areas, bathrooms, restrooms, washrooms.
Want to try it?  
Distributors: Don't see your name on this list? If you are stocking Seventh Generation® Professional products and would like to be featured here, please contact us.