I learned that when I make rubs, if these flavours comingle for a period of time versus now making this rub and going right to the pork, it's not as good as if I let the rib just kind of hang out for a few days.
In this demo, Tuffy Stone takes Chef Einav through the process of making the perfect dry rub for pork ribs. Creating a rub is a fine balance of finding the right flavours that complement the meat rather than flavours that are too bold and overpowering. Tuffy credits that the key to his award-winning rubs are fresh bold spices versus flavours that flat, and having the perfect balance between salt and sweetness.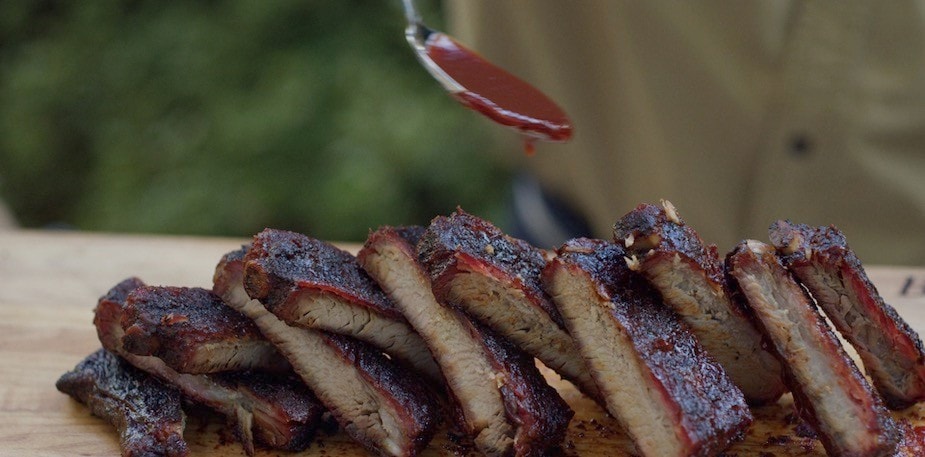 Chef and Pitmaster Tuffy Stone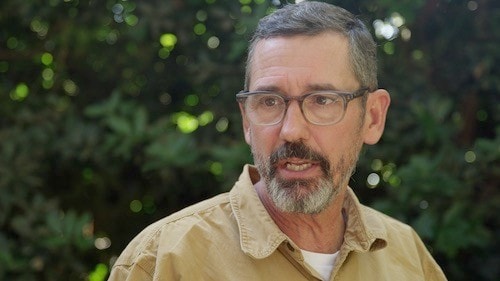 Tuffy Stone is many things: a world record-breaking champion pitmaster, a former Marine, a classically trained chef, a businessperson, and an occasional reality television star. Dubbed "The Professor", Tuffy's legendary precision and obsession with the science of smoke make him one of the most influential people in barbecue. Originally trained in French culinary technique at La Maisonette, Tuffy has been on the Richmond culinary landscape since 1986. In 1993, he and his wife, Leslie, founded one of the mid-Atlantic's most successful special events companies, A Sharper Palate. Tuffy was looking to reconnect with his culinary instincts and challenge himself to learn an entirely new cuisine—barbecue. He attended his first barbecue competition in 2004 and found himself hooked. Though early cooks were humbling, to say the least, Tuffy redoubled his efforts and gradually became one of the most formidable competitors on the circuit. He has earned Grand Champion titles in nearly every major barbecue competition including back-to-back wins at the American Royal World Series of Barbecue, Grand Champion at the 2015 Kingsford Invitational, and his history-making run at the Jack Daniel's World Championship Invitational. In 2016, Tuffy and his Cool Smoke BBQ Team made history at The Jack, becoming the only team to ever win the contest three times and the only team to take home back-to-back top prizes. In addition to his place atop the competition barbecue circuit, Tuffy served as a judge for Destination America's Barbecue Pitmasters for 5 seasons, he cooked for the troops in Kuwait, taught classes at Meatstock in Australia and New Zealand, and has been invited to cook at the prestigious James Beard House in New York City multiple times. On May 15, 2018, Tuffy released his highly anticipated debut cookbook, Cool Smoke: The Art of Great Barbecue from St. Martin's Press.
Source: Cool Smoke Barbeque